A roundup of some of the recent seed-stage and angel deals from around the world: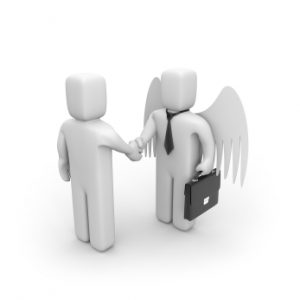 NoiseToys, a developer of social media applications that include Hitmaker and Apptitude, has raised $1.2 million in seed funding
COLOURlovers (www.colourlovers.com), a startup whose products let you easily express yourself using shapes and colors, has raised $1 million
Gigwalk (www.gigwalk.com), who turn the world's iPhones into an instant mobile workforce, has raised $1.7m in seed funding
graFighters, an online fighting game that allows users to create a character by uploading a hand drawn image, closes $200k seed funding
Mobile photo-sharing startup TuiTu wins angel funding from Wang Feng – former senior VP of Kingsoft and founder of game maker Linekong
SwaddleKeeper, whose Baby Sleep System offers a swaddling blanket system and infant blanket sleeper, has won $135,000 in angel funding
Group buying navigation website 1000tuan.com recently won investment of nearly CNY 10 million from well-known angel investor Xu Xiaoping.
Trustnode, whose interactive education platform eliminates the complexity of insurance education, has won funding from The Band of Angels
Innovatient Solutions raises $1m from the state and investors for its system to improve communications between care providers & patients.
Newtopia Inc has received seed funding from the Business Development Bank of Canada, which made the investment through its VC division
Mumbai Angels, a group of 120 investors, has invested in MVS Efarm, which provides logistic & consulting services to the agriculture sector
Discovery Bay Games has raised $12 million from angel investors to create a new class of iPad accessories
Semasio, a Hamburg, Germany-based online advertising technology company, has received €500K seed funding from High-Tech Gruenderfonds
Clipta Inc. (www.clipta.com), a Web video search start-up, has secured a $500,000 angel investment
Grubwithus, a startup aiming to bring strangers together for meals, has secured $1.6 million in funding
musiXmatch, the leading digital lyrics API, has raised $3.7m in Series A funding from leading investor Francesco Micheli Associati
Nevolution (www.nevolution.com), the developer of an app store for Windows mobile device users, has raised $450,000 in angel funding
Energy management and storage startup VCharge has won $150,000 in seed-stage funding from the Slater Technology Fund, an early-stage fund
To stay updated, come follow us on Twitter: https://twitter.com/angel__network.