Here's a roundup of some of the recent seed-stage and angel deals from around the world: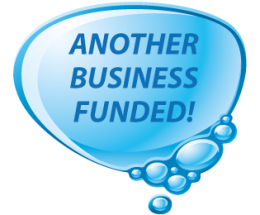 Dubset, whose tool, MixScan, picks out the songs in a DJ's mixtape, lands $500k from angel investors & Governing Dynamics Venture Capital
Online donation site, Fundraise.com, expects to raise some cash of its own next week in a $1.2m round from investors including Atlas Venture
Beepl, a startup that bills itself as an expertise platform and semantic technology company, lands seed funding from VC firm Credo Ventures.
uKnow.com, a provider of parental intelligence systems, raise $1m seed funding from investors including the Center for Innovative Technology
Openspace Store, a startup set on establishing the "world's largest app store," has raised $500,000 in angel funding led by Foundry Group
Endece has raised an additional $1.2 million in funding from its private investors to advance the development of its leading cancer compound
Travergence, which helps travellers research and book activities, has closed a seed round from a group of investors
ShareMyPlaylists has secured £250,000 in angel funding from angel investor Mark Pearson, chairman of Markco Media Ltd / MyVoucherCodes
Diversion, a social gaming studio, has raised an undisclosed amount of seed funding and signed an ad deal with Sony
NuMe Health, a biotech company developing evidence-based prebiotics designed to address specific health conditions,raises $675,000 financing
TroopSwap.com, which offers daily deals exclusively to military families, raises $925k in funding from prominent angel investors
LucidChart, a web-based diagramming application, has raised $1m seed funding from 500 Startups, 2M Companies, K9 Ventures & angel investors.
PodPonics, an innovative technology-driven urban agriculture start-up, has completed a seed funding round of $725,000 from private investors
TribeHR, a startup that develops human resources software for SMBs, has closed a $1 million round of seed funding from Matrix Partners
ThinkNear, a startup focused on helping local merchants reach consumers with mobile, location-based ads, has raised $1.6M seed funding
To get regular updates, come follow us on Twitter: https://twitter.com/angel__network.
Have you managed to raise capital for your company?  We always love to hear from entrepreneurs who manage to get funded.