Companies and marketers realize that amassing fans and followers is not the be-all, end-all of social media marketing. Yet the challenge remains how to measure success beyond counting these metrics.
Data from the August 2011 Chief Marketer "2011 Social Marketing Survey" found that only 26% of marketing professionals saw amassing total followers as an aim for social media marketing. More popular goals included driving traffic to a website (66%), generating sales or leads (48%), and identifying and addressing brand fans (47%).
So what have marketers been doing to reach these goals for social media outreach? The most popular tactic among survey respondents was including a social sharing button in emails or on a company website, with 69% of respondents saying they did that. Additionally, 59% offered unique content for social media fans and followers, 58% had a Facebook "like" button on their websites and social pages, and 54% posted videos to social video sites.
Despite the fact that the goals and tactics used by marketers focus on engagement, measurement tactics still focus on numbers. Chief Marketer found that 60% of respondents counted the number of friends, followers and likes as a leading method of measuring social media marketing success. Additionally, 39% highlighted sharing, forwarding, retweeting and posting brand content, while 35% said they track qualified leads from social media.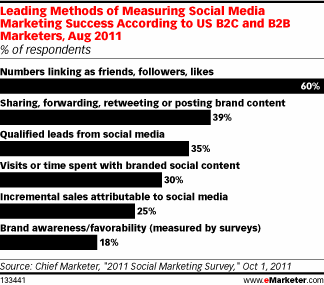 The way marketers measure doesn't quite match up with their goals for social media, and the Chief Marketer study touched on that. The data found that only 13% of respondents thought they were very effective at measuring social media campaigns, while 47% said somewhat effective, 28% said not very effective and 12% said not at all effective.
By looking at the specific tactics marketers are using, they can measure consumer engagement with content by tracking sharing activity. By monitoring brand sentiment and CRM activity, they can see how social activities impact business results. These social tactics can give insights into how to rate social media marketing efforts without relying on just counting fans.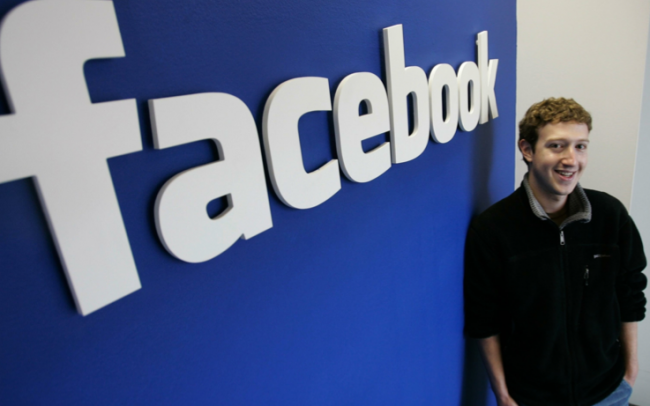 Once a year popular start up incubator Y Combinator hold an event called startup school where they invite people who have successful businesses to talk to a whole new breed of entrepreneurs. This year Mark Zuckerberg was invited along to help inspire all the new start-ups and in the 35 minutes below he gives some of the best insight I have ever seen him share in terms of what worked for them in the early days of Facebook. He covers a huge range of topics including scaling, legal issues, how to manage growth and where to base your start up.
One of the best bits of insight is where Zuckerberg talks about the multiple acquisition offers they had and some of the tips that he shares about how to raise money. The one message that comes across again and again is that you have to keep innovating and that the pace of change is so fast that if you don't keep trying things you will be dead. The key according to Zuckerberg is embracing failure and to keep trying things because people won't ever remember your mistakes. He also thinks that we are about to reach an inflexion point where social software becomes the norm and that everything gets built on top of the social graph.
Most of the launches and interviews you see with Zuckerberg are very managed and controlled but sit back and enjoy this classic as he lets the guard down and shares some great insights.