Here's a roundup of some of the recent seed-stage and angel deals from around the world: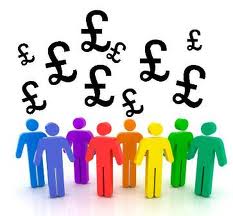 Embed.ly, which creates embedded content for any URL on the Web, has received a $320000 seed round of debt funding
SimpleRegistry, an online service that allows you to create a single gift registry that draws from several retailers, lands seed funding
Tracelytics, a performance analysis and diagnostic service for web applications, raises $5.2 million funding led by Bain Capital Ventures
RainingClouds, whose flagship product AppSurfer provides multiple-platform access to android apps, raises Rs 1 crore seed funding
Bonusbox, which offers local restaurants, spas, entertainment, etc, raises an initial round of funding in a deal led by Wellington Partners
iimjobs, a job portal run by Delhi-based Highorbit Career Pvt Ltd and focused on mid-to-senior level placements, has raised angel funding
Social media analytics startup Campalyst has raised a new seed round (undisclosed size) from Amsterdam-based venture capital firm HENQ
tweetTV, the real-time social TV guide that groups TV-based conversations happening on Twitter, wins $750,000 from angel investor Joe Kalfa
Mob Science, a social games developer and Zynga Platform partner, has received $1 million in seed funding from angel investors
Cambridge (UK) green lighting company, iSotera has closed a £1.1m funding round led by Qi3 Accelerator
TiEQuest 2011 winner Rna Diagnostics Inc has secured funding worth $$925,000 as part of a four-angel network investment deal
Applied Isotope Technologies, who creates new technologies, products & services for environmental & biological analyses, lands $1.5 million
London-based HyperBees has won the Get Discovered Android mobile game contest with a quiz game that will land the startup a funding deal
MediaPass™ (www.mediapass.com), a leading subscription solution for websites, has raised a $1.75 million Series B round of funding
Mobile web and ad optimization startup AppStack has just closed a $1.5 million seed round from venture capital firms and angel investors
YogiPlay, a Menlo Park, CA-based developer and provider of a mobile application platform for families, has raised $1 million seed funding
Famigo, a start-up dedicated to creating a better mobile experience for families, closes $1 million seed funding led by Silverton Partners
To get regular updates, come follow us on Twitter: https://twitter.com/angel__network or register for our blog at https://www.angelinvestmentnetwork.netwp-login.php?action=register.
Have you managed to raise capital for your company?  We always love to hear from entrepreneurs who manage to get funded.
Or are you looking to raise funding?  Send me a summary of your project at mike@angelinvestmentnetwork.co.uk and we'll try to help.