Here's a roundup of some of the recent seed-stage and angel deals from around the world: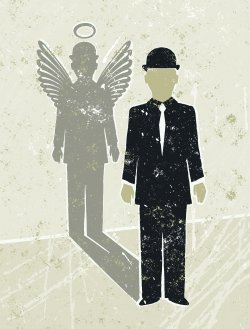 Badgy, a loyalty or reward program for social media activities, raises a $600,000 angel round from Mark Cuban & Atlanta Angels
Cloudability, which seeks to help companies manage their spending across clouds, lands $8.7 million venture capital funding led by Foundry
The Currency Cloud, a cloud-based currency conversion and international payments service, closes £2 million investment from Notion Capital
Renthome.ru, which offers a wide selection of short-term vacation rentals across Russia and the CIS, raises $1 million angel funding
Open Air Publishing, which builds interactive how-to books for iPad, iPhone & iPod Touch, closes $800,000 seed funding from VC's & angels
Space Monkey, a startup offering a peer-to-peer alternative to cloud storage services like Dropbox, has raised $2.25 million in seed funding
Dizzion, which enables employees to securely access applications & data from any device, anytime, anywhere, has closed $680,000 seed funding
Sprintly, project management software that brings in the entire corporation to the software development process, raises $500K seed funding
Copious, an eBay-like marketplace that leverages your social graph on Facebook, has raised $5 million in Series A funding
PokitDok, a consumer health and wellness marketplace that guides you through the health purchase decision, has raised $1.3m in seed funding
StackSocial, an e-commerce platform focused on flash sales of software, apps, tutorials & more, has raised a round of angel funding
wywy, whose technology synchronizes accompanying TV applications in real-time with the actual live broadcast, lands €2.5 million funding
Teamly, which produces tools to help workers prioritize different tasks, has raised angel funding
Bangalore-based social gaming startup HashCube Technologies has raised seed funding from Indian Angel Network and Blume Ventures
Tradesparq, a Hong Kong-based provider of global online procurement solutions, has raised $500K seed funding from VC's and angel investors
CivicScience, creator of an intelligent online polling application, raises $2.86 million from New Atlantic Ventures & Cox Enterprises
Jetpac, maker of an iPad app for travel slideshows, has closed $2.4 million in Series A financing from investors including Khosla Ventures
Openbucks, the "Gift Card Payment Network," has closed a $4.8 million Series A funding round led by Yahoo co-founder, Jerry Yang
Promodity, which provides marketing software for teams to optimize their inbound marketing results, has secured $1.5 million angel funding
Tweaky.com, the world's first marketplace dedicated to minor web site customizations, has announced a AUD 450,000 seed investment
Audingo, which enables people to interact with celebs via phone, email or text, has received $3 million funding from angel investors
Tout'd, a "digital word-of-mouth social media platform and referral engine," has closed a $1.4 million round of seed funding
Gogamingo, a social gaming tournament platform powered by real world prizes, has secured more than £300,000 in funding
RollUp Media, a platform that helps independent publishers build successful digital businesses, raises $1.4 Million funding
Bomoda, an online community focused on curating luxury fashion and lifestyle for Chinese shoppers worldwide, lands $1.4 million seed funding
LogEntries, provides an awesome log management service in the cloud, lands $1.1million funding led by VC firms Polaris and RRE Ventures
To get regular updates, come follow us on Twitter: https://twitter.com/angel__network or register for our blog at https://www.angelinvestmentnetwork.netwp-login.php?action=register.
Have you managed to raise capital for your company?  We always love to hear from entrepreneurs who manage to get funded.
Or are you looking to raise funding?  Send me a summary of your project at mike@angelinvestmentnetwork.co.uk and we'll try to help.