Here's a roundup of some of the recent seed-stage and angel deals from around the world: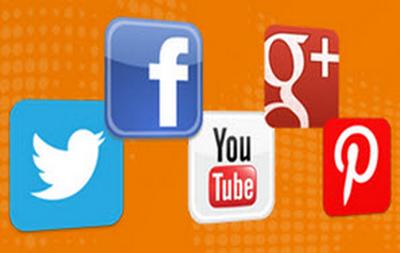 LocalVox, a local, social, and mobile marketing platform, recently obtained $7.4 million Series A funding
Marinexplore, a big data collaboration platform for searching, analyzing and collaborating with ocean data, has closed seed funding
Money-Wizards, an offline money and finance education provider, has secured seed funding from Tenshi Peak Ventures
Bangalore-based online kidswear brand Unamia, who make kidswear for trendy kids and choosy parents, land $1.2 million seed funding
Ad Hoc Labs, creator of Burner, an app for users to obtain temporary, disposable numbers for voice & SMS communication, gets angel funding
Cucumbertown, which gives amateur cooks & chefs an easy way to publish recipes in an easy-to-use interface, lands $300K seed funding
Quarri, security software company that empowers organizations to keep their most sensitive data secure, has raised $1.288 million financing
Selectable Media, a leader in enabling consumers to unlock digital content, has raised $2M Series A funding from Avalon Ventures
Musicplayr, a music sharing and discovery platform, lands a €500,000 seed investment
Goalbook, a platform for schools to manage and collaborate around student Individual Learning Plans, has raised $915,000 seed funding
Appy Couple, which lets brides create an entirely unique app for their wedding, has raised a $1.2 million seed round
Commonfloor.com, a real estate and apartment management portal, raises Series B funding from Accel India and Tiger Global Management
Zagster, a startup that offers a bike-sharing service, has raised $1 million in funding led by LaunchCapital
CrowdSource, a leader in enterprise-level managed crowdsourcing solutions, raises $12.5 million Series A funding
Tictail, a start-up which offers a platform to set up e-commerce websites, has just raised €1.2 million in a round of funding
Prepaid Expense Card Solutions has secured $3.2 million Series B funding to accelerate growth of its PEX Visa® Prepaid Card
Independa, provider of technology to connect and remotely monitor seniors, to help them live independently longer, gets $1M angel funding
To get regular updates, come follow us on Twitter: https://twitter.com/angel__network or register for our blog at https://www.angelinvestmentnetwork.netwp-login.php?action=register.
Have you managed to raise capital for your company?  We always love to hear from entrepreneurs who manage to get funded.
Or are you looking to raise funding?  Send me a summary of your project at mike@angelinvestmentnetwork.co.uk and we'll try to help.