Here's a roundup of some of the recent seed-stage and angel deals from around the world: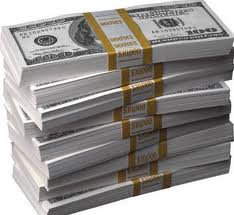 Real-world shopping analytics firm Euclid, has secured $17.3 million Series B funding to serve its growing customer base
Graduway, a provider of alumni networking platforms, has raised $1.1m in seed funding
Wedding Party, a mobile app that allows wedding guests to contribute to a shared digital album, has raised $1 million seed funding
Grishin Robotics, a Russian VC group, has dropped an unnamed sum into Bolt, a hardware incubator in Boston
Mach 1 Development, a company focused on tagging, tracking, & locating documents, cargo, people & media, closes $500k angel funding
Mindflash, a web platform for companies to easily share knowledge and train employees, has raised $3.5 million in funding
adizio, a self serve ad buying platform for smaller agencies and marketers to run online and mobile campaigns, gets £250,000 angel funding
Medikly, the leading software-as-a-service technology provider for pharmaceutical brands and agencies, lands $1.2M Series A funding
Scope 5, a cloud-based SaaS company that helps companies measure & benchmark sustainability data, closes about $500,000 Series A funding
Sanguine Biosciences, a startup developing a service around blood sample collection for R&D, has closed seed funding
Warply, a mobile marketing toolbox that powers up monetization, loyalty & engagement, has raised a $500,000 round of early-stage funding
ScootPad, the leading online learning platform for elementary grades, lands $600k in seed funding
Vengo, the maker of mini vending machines for bars, restaurants and offices, has raised $1 million in seed funding
uBank, a mobile payment service that currently targets Russia and the wider CIS region, raises $8M Series A funding from Runa Capital
CircleCI, a continuous integration platform for web application developers, announces $1.5M seed funding
Polar, developer of an app that allows users to create and vote on great-looking photo polls, has raised $1.2M seed funding
JustAskBoo, an e-newsletter business where readers can post questions seeking referrals and offer recommendations, closes $200,000 funding
Mobilewalla, the premier search and analytics tool for everything mobile applications, lands an undisclosed investment
EatStreet, a company with an online ordering system for restaurants, has a raised $2 million funding round
Thinkful, an online education company, has raised $1 million seed funding from RRE Ventures, Quotidian Ventures & FF Angel
Quandora, a question-and-answer for enterprise knowledge management vendor, has secured $150k seed funding from Kima Ventures.
OpenMarkets, which bands hospitals together and negotiates discounts on equipment, raises Series A funds from Texo Ventures
Gild, a startup that helps companies evaluate and hire software developers, has raised $8M seed funding
VendorStack, an online enterprise vendor comparison platform, has closed its seed funding round
To get regular updates, come follow us on Twitter: https://twitter.com/angel__network or register for our blog at https://www.angelinvestmentnetwork.netwp-login.php?action=register.
Have you managed to raise capital for your company?  We always love to hear from entrepreneurs who manage to get funded.
Or are you looking to raise funding?  Send me a summary of your project at mike@angelinvestmentnetwork.co.uk and we'll try to help.