Here's a roundup of some of the recent seed-stage and angel deals from around the world: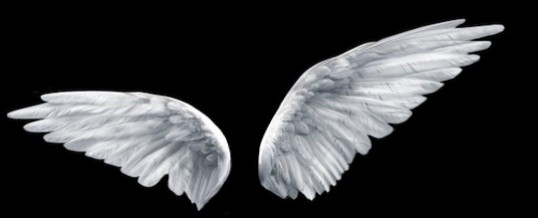 Human Demand, a mobile ad startup targeting the long tail of app developers, has raised $900K Series A funding
Spanning Cloud Apps, creators of the data protection solution Spanning Backup for Google Apps, secures $6M Series B funding
Mumbai-based online payments company Citrus Payments Solutions raised $2M Series A funding from VC firm Sequoia Capital
AdzCentral, an ad-matching platform from Singapore, raises $3.2M Series A funding from Electric Sheep Capital & Digital Media Partners
WizeHive, a productivity tool that allows users to build and deploy online business applications, has closed a seed funding round
Import.io, a cloud-based platform for analyzing "big data" from the web, has raised £600,000 seed funding
Japanese group coupon buying site Luxa just closed its Series B funding of $5.3 million (500 million Yen) from JAFCO
Vidyard, a video marketing and analytics platform for businesses, has raised $6M in Series A funding
Indochino, the leader in custom online menswear, has raised $13M Series B financing
Red e App, a real-time mobile messaging platform for enterprises with a high proportion of mobile workers, closes $750k Series A funding
ClearFit, a company that uses automated software & algorithms to bubble up the top applicants for employers, gets $7M Series A funding
iStreamPlanet, a maker of live streaming video technology, has raised an undisclosed amount of Series A financing led by Intel Capital
Pingage, a startup that helps consumer brands boost results on Pinterest, closed an $850,000 seed round
PeopleLinx, the provider of the world's first LinkedIn engagement and analytics software, has raised $3.2M Series A funding
Joyride, a developer of voice-activated mobile apps for drivers, has raised $1M in seed funding
OpenDNS, the domain-name-server-provider-turned-security-company, has raised an undisclosed second round of Series B funding
AssetTrackr, a Bangalore-based company providing personal vehicle tracking solutions, has secured $500,000 angel funding
SocialExpress, which offers small businesses & marketers online tools to generate custom social media reports, lands €250,000 seed funding
Bina Technologies, the genomic big data science platform accelerating personalized medicine, has closed $6.25M Series B funding
Minimally Invasive Devices, which offers tools to help surgeons achieve better results during laparoscopic procedures, raises $9M funding
WizeHive, a startup that provides a platform for businesses to create apps, has raised $1M seed funding
Centzy, a local search startup putting prices, store hours, ratings and specials for businesses online, gets $1.6M seed funding
Reputami, a tool for small businesses to analyze customer feedback on social media & location-based services, closes seed funding
ZeaKal, a San Diego-based plant science company spun out of Kapyon Ventures, has raised $3.8M Series A funding
Blume Distillation, a leading provider of appropriate-scale alcohol fuel (bioethanol) production equipment, lands $2.2M Series A funding
To get regular updates, come follow us on Twitter: https://twitter.com/angel__network or register for our blog at https://www.angelinvestmentnetwork.netwp-login.php?action=register.
Have you managed to raise capital for your company?  We always love to hear from entrepreneurs who manage to get funded.
Or are you looking to raise funding?  Send me a summary of your project at mike@angelinvestmentnetwork.co.uk and we'll try to help.