Here's a roundup of some of the recent seed-stage and angel deals from around the world: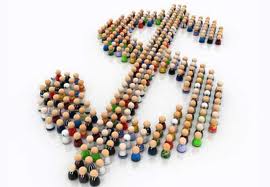 LevelEleven, a Detroit-based company focused on enterprise gamification and CRM technology, has completed its $1.5M seed financing
AutoRef.com, a website that's improving the used car buying process, has raised $850,000 in seed funding
Indian online financial services platform Policybazaar.com has secured $5M series B funding led by Inventus Capital Partners
PrePlay, whose mobile & tablet games enhance the experience of watching sports, reality, talent & award shows, lands $4.7M Series B funding
Mumbai-based Total Dental Care Pvt Ltd, which runs MyDentist brand of dental care chain, has raised Rs 50 crore Series B funding
OpenCoin has closed angel funding for the Ripple, a currency and payments system that makes it fast & easy to trade money in any currency
Teddle, a UK startup that lets you easily find and book a home cleaner, has closed £255,000 funding from angel investors
ZipDial, the company based in India that has turned missed calls into a business, has raised new funds from Jungle Ventures
LearnZillion, a platform for students, teachers & parents to access a video library of math & literacy lessons, gets $7M Series A funding
BuyReply, a new platform for e-commerce that allows consumers to purchase items from offline medium, has raised $1 million seed funding
FlightCar, a peer-to-peer airport car rental startup, has raised $5.5M Series A funding
Product review portal Reviews42, run by Delhi-based Solvy Tech Solutions Pvt Ltd, has raised Series A funding
Fusebill, a leading provider of automated, flexible and affordable subscription billing & payment solutions, lands a $2M investment
Mumbai-based PICKmE eSolutions, which offers a doorstep service to get your gadgets repaired, has secured $500,000 angel funding
Bubbles, a web-based email platform that lets users create and send handwritten notes over email, picks up $100,000 angel funding
SocialFlow, the leading social media marketing company, has announced a $10 million Series B funding round
The RealReal, a leader in luxury online resale, has raised $14 million in Series B funding
The Hunt, the first community-driven online shopping experience that makes social media photos shoppable, lands seed financing
Idibon has closed $1.4M seed funding from Khosla Ventures to keep building out natural-language-processing software
Larky, the world's largest platform of member benefits, perks and discounts, has raised a seed round of $650,000
Nosto, which increases online store revenues by delivering customers a personalized shopping experience, closes $2.8M seed funding
Fits.me, which develops virtual fitting room solutions for online clothing retailers, has closed €5.5M Series A funding
BodeTree, an online service that helps small business owners better understand their finances, has raised $1.4M seed funding
Nitrous.IO, Action.IO's software development platform and key product, just got $1 million seed funding from a handful of VC firms
Walkbase, a next generation analytics and actionable metrics for retail, has received seed funding from two Russian investors
EQuala, a social radio app where you can play your friends' music with the touch of a button, has raised seed funding
To get regular updates, come follow us on Twitter: https://twitter.com/angel__network or register for our blog at https://www.angelinvestmentnetwork.netwp-login.php?action=register.
Have you managed to raise capital for your company?  We always love to hear from entrepreneurs who manage to get funded.
Or are you looking to raise funding?  Send me a summary of your project at mike@angelinvestmentnetwork.co.uk and we'll try to help.