Here's a roundup of some of the recent seed-stage and angel deals from around the world: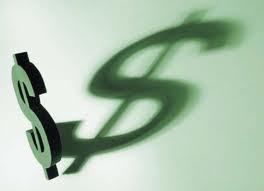 Stamplay, a startup that is developing a platform to allow ad agencies and designers to quickly build web applications, raises seed funding
Huggity, developer of a new Post Event Marketing Tool that allows brands to extend their exposure, has secured a €600,000 investment
Imonomy, whose software allows you to automatically add images related to your content, has closed $400,000 angel funding
Neurotrack, whose technology can diagnose the onset of Alzheimer's Disease 3-4 years before symptoms occur, gets $90,000 angel funding
Erply, a startup that makes iPad-oriented & cloud-based point of sale & inventory management software for retailers, gets $2.15M funding
Erply, a startup that makes iPad-oriented & cloud-based point of sale & inventory management software for retailers, gets $2.15M funding
Fandium, a mobile app for sports fans that aggregates hashtag & geo-specific content from social media channels, raises $1.25M seed funding
Delicious Bakery, an Ireland-based company that specialises in gluten, dairy, yeast and wheat free products, has €175,000 angel funding
Adly, a startup that connects advertisers with celebrities willing to post promoted messages on social networks, has raised $2 million funding
SimpleRelevance, a platform to help businesses create and send highly-targeted marketing emails, has raised $1 million seed funding
Nivaata, a technology solution provider in the area of secure, automated mobile communications, raises funds from Blume Ventures & angels
Unicommerce, a SaaS based order management and fulfillment platform provider, has received funding from Nexus Venture Partners
Socialblood, a social network that brings together blood donors and recipients, raises funding from prolific angel investors
Windmill Health Technologies, a Delhi based technology startup that focuses on making healthcare cheaper, attracts seed funding
Spanish startup Ticketea, the leading DIY ticketing platform in Spain, has raised $4 million Series B funding
Kick Sport Ltd, one of the UK's leading online martial arts retailers, has received a £250k cash injection
Vigour.io, a development platform to build connected applications that run on any device, has raised 500,000 euros seed funding
Viss, an app that offers a great way to inspire, discover and shop different looks every day, receives angel funding
Undo Software, which produces commercial software development solutions for Linux, has attracted funding from Cambridge Angels
LoyalBlocks, a provider of loyalty marketing solutions for small businesses, has received $9 million Series A funding
Urturn, a social startup focused heavily on the music and entertainment industry, has received $13.4M funding led by Balderton Capital
Learnhive, a platform to organize and share learning materials for K-12 education, has $400K from angel investors
To get regular updates, come follow us on Twitter: https://twitter.com/angel__network or register for our blog at https://www.angelinvestmentnetwork.netwp-login.php?action=register.
Have you managed to raise capital for your company?  We always love to hear from entrepreneurs who manage to get funded.
Or are you looking to raise funding?  Send me a summary of your project at mike@angelinvestmentnetwork.co.uk and we'll try to help.