Here's a roundup of some of the recent seed-stage and angel deals from around the world: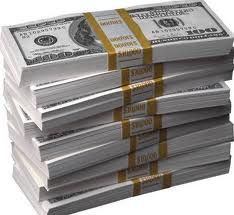 Movable Ink, whose technology lets clients create more relevant email marketing campaigns, raises $11M Series B funding
Coinbase, a platform to buy, use and accept the digital currency Bitcoin, lands a $5 million Series A investment
Beyond Verbal, a startup that has developed develop voice recognition software that decodes emotions, gets $2.8M seed funding
Chromatik, a digital learning platform redefining how people practice, perform and learn music, secures $5.7M Series A funding
Top5Best4You, a consumer advice meets price comparison start-up, secures seed funding
LiquidSpace, the web and mobile platform that helps everyone find on-demand office and meeting space, has raised $1.3M Series B funding
Quote Roller, a web based software that helps to create, send, organize and track business proposals, has secured $655k seed funding
Merchantry, an online marketplace technology provider, has received $7 million in Series B growth capital
GiveCorps, developer of a philanthropy fundraising platform, has closed an $822k angel funding round
GenY Medium, a social media marketing services company in Hyderabad, has received angel investment from Srinath Devireddy
Yoga Smoga, a web experience and online store for yoga-inspired athletic apparel and accessories, has received Rs 5 crore angel funding
Yekra, a digital entertainment distributor whose system matches content to viewers by genre, has raised $3M Series A funding
uParts, a web platform where auto parts are effectively identified, located and ordered, secures $2 million Series A financing
Everwise, a platform that uses predictive analytics to make the best match between mentee and mentor, raised ~$1 million seed funding
Zoobean, a site that makes it easy to find children's books that are recommended and curated by parents, raises $500,000 seed funding
RingDNA, which offers intelligent telephony for companies to improve sales, marketing & support performance, raises $1.9M seed funding
To-do list app Any.DO has secured $3.5M seed funding led by Genesis Partners
Greentoe, an online marketplace which lets people name their own price for electronics & other items, has raised angel funding
Foodem, an online marketplace targeting the wholesale food industry, has closed $600,000 seed funding
EyeVerify, the first 'eyeprint' solution for mobile users to verify their digital identity, has closed $2.3M Series A funding
Hukkster, which tracks your favorite products online and lets you know when they go on sale, attracts $2 million seed funding
TransferWise, a peer-to-peer currency exchange, has closed $6M Series A funding round led by Peter Thiel's Valar Ventures
AbilTo, which delivers behavioral health programs to help adults overcome mild and moderate depression, completes $3M Series A funding
PriceBaba, a Mumbai, India-based startup that is developing a shopping intelligence engine, has raised seed funding
Drone startup Airware has raised $10.7M Series A financing led by Andreessen Horowitz with participation from Google Google Ventures
Berlin-based product comparison platform company VERSUS IO has secured $2.8M Series A funding
Tech Cocktail, a site that covers startup news and also organizes community events, has raised $2.5 million funding
Skift, which reports and curates travel news and market data from the travel industry, has raised $1.1M seed funding
To get regular updates, come follow us on Twitter: https://twitter.com/angel__network or register for our blog at https://www.angelinvestmentnetwork.netwp-login.php?action=register.
Have you managed to raise capital for your company?  We always love to hear from entrepreneurs who manage to get funded.
Or are you looking to raise funding?  Send me a summary of your project at mike@angelinvestmentnetwork.co.uk and we'll try to help.