Angel Investment Network is proud to announce a partnership with the Global Entrepreneur Congress which gives members the opportunity to attend this event with a 20% discount.  Please go to https://gec2012-esearch.eventbrite.co.uk/?srnk=1&ebtv=C and enter the unique code AIN20 for your discount.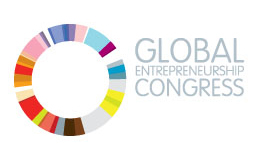 The event is being held at ACC Liverpool from 9th to 16th March 2012 and is hosted by Liverpool Vision, Global Entrepreneurship Week and The Kauffman Foundation.
It is a festival for entrepreneurs, a celebration of enterprise, an inspiration for those with the "can-do" spirit to turn dreams into an ambitious reality.
On 13 March at the ACC Liverpool, entrepreneurs and aspiring business leaders will experience an inspiring journey through three sessions of speeches, panel discussions and debates centred on three themes that explore the concept of winning in business.
With a ticket you can expect to:
* Listen to world leaders, economists and other experts about programs, policies and research aimed at advancing entrepreneurship.
* Gain valuable insight and advice from successful and experienced entrepreneurs in various speeches and workshops. Keynote speakers include:
Sir Richard Branson – Founder of Virgin
Martha Lane Fox – Founder of lastminute.com
Sir Terry Leahy – former CEO of Tesco
Rt Hon the Lord Heseltine – Founder of Haymarket Publishing and former Deputy Prime Minister
Steve Felice – President, Consumer, Small and Medium Business at Dell Inc.
Paul Lindley – Founder of Ella¹s Organic Robin Rowland – Founder of Yo Sushi!
Lara Morgan – Founder of Company Shortcuts
Doug Richard – Founding Dragons¹ Den Panellist and Founder of School for Startups
Ashok Rao – Chairman of TiE Global Board of Trustees
* Meet and network with delegates who can help you take the next step in starting and growing your own business.
* Enjoy the many Fringe Events
For tickets go to https://gec2012-esearch.eventbrite.co.uk/?srnk=1&ebtv=C and enter the unique code AIN20 for your 20% discount.