Here's a roundup of some of the recent seed-stage and angel deals from around the world: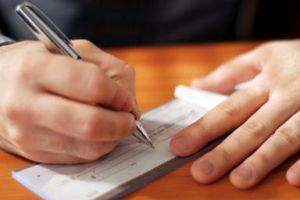 Henry Blodget's Business Insider, a business site that aggregates, reports & provides analysis of breaking business news, lands $1.3 million
Idevices, which makes apps and app-connected devices, has brought in $700,000 equity financing round from a trio of investors
BetterLesson, which let educators find and share the best lesson plans, grabs $1.6 million Series A venture funding from a host of VC firms
White label mobile handset manufacturer CyCell Ltd has completed a £600,000 funding round led by London Business Angels
Patchwork – the safeguarding app – has raised a £280,000 start up investment
RecordSetter, a platform for people to submit unique records and compete against other people's records, grabs $1 million Series A funding
ezCater, who offer a fast, reliable way to order food from local caterers, raises $630K seed funding from Spinnaker Trust & angel investors
Italian grocery store comparison shopping site, Risparmio Super, has raised $550K seed funding co-led by Zernike Meta Ventures and LVenture
Banyan Branch, a social media agency providing marketing services for the world's leading brands, lands $1.7m funding from private investors
SaferTaxi, which allows taxi customers to choose their driver as to feel comfortable and safe no matter their location, $1m Venture Funding
Touch Bionics, a Scottish prosthetic technology group, is set for a major period of expansion after securing £2.5 million in new investment
Cloudbot, a startup that pulls social networking feeds onto a single platform, has raised funding from a group of investors led by Lightbank
Surfingbird, developing a service of search recommendations, has raised $2.5m from French and Russian business angels
Incentive Targeting, developer of a web-based targeted marketing service, has raised $1.63 million funding from 52 undisclosed investors
Vtrim, that provides an online weight management program, has raised $650k from Vermont Seed Capital Fund and angel investor Claudia Clark
To get regular updates, come follow us on Twitter: https://twitter.com/angel__network.
Have you managed to raise capital for your company?  We always love to hear from entrepreneurs who manage to get funded.