Here's a roundup of some of the recent seed-stage and angel deals from around the world: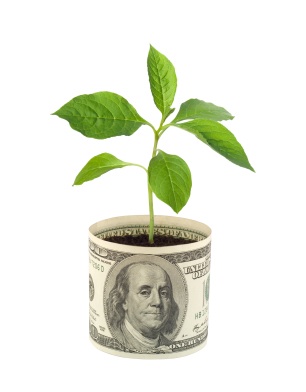 GetApp.com, a business software search engine which lists software applications, has secured $1.1m Series A funding from Nauta Capital
e-Go aeroplanes has landed investment from business angels and Martlet that will take its radical single seat aircraft through to production
HiGear, a peer-to-peer car sharing startup focusing on luxury & sports cars, has raised $1.3m seed funding from venture and angel investors
CorTec, developer of a neurotechnological platform for measuring and stimulating of brain activity, has raised €2.4m in seed funding
Spree Commerce, the open source, Ruby on Rails-based eCommerce solution, has raised $1.5 million in seed funding led by True Ventures
Pricetector, the creators of a new social loyalty platform for retailers, has received $2 million seed funding from Dr. Michael Burry
Fotobabble, a simple photo sharing platform that adds your voice to your snapshots, has sealed $575,000 in financing
Finnish start-up Intoloop, developer of an online child journal, raises $600,00 investment from angel investors & venture capitalists
Kiwi Crate has raised $2m funding for a service that delivers hands-on crafts and activities for pre-school and kindergarten age children
Stickery, a mobile learning game platform for children, lands $500,000 seed funding from Google Ventures, 500 Startups & strategic investors
GENWI, the leader in cloud publishing platforms for Tablets & SmartPhones, lands $4 million Series A funding led by Nexus Venture Partners
Intelen, the leading Greek start-up in Web 2.0 smart grid applications, has closed a Seed Round of $250,000 from Greek Angel Investors
AwayFind, the email productivity app that alerts users when they receive important messages, raises $800,000 seed funding
eShakti, an online apparel design firm, lands $3 million from IDG Ventures, an early-stage venture capital firm which invests in tech companies
Udemy, "the Academy of you", has raised $3m Series A financing led by Lightbank, the tech investment fund started by Groupon's co-founders
To get regular updates, come follow us on Twitter: https://twitter.com/angel__network.
Have you managed to raise capital for your company?  We always love to hear from entrepreneurs who manage to get funded.