Here's a roundup of some of the recent seed-stage and angel deals from around the world: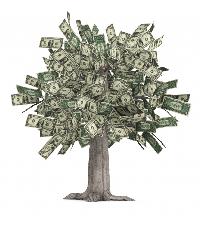 Spotzot, the deal targeting platform that powers many of the top shopping applications and websites, lands $2.2 million Series A financing
YCharts, an emerging leader in stock research, tools and analysis, announced today that it has secured $3.25 million in Series B financing
Postcard on the Run, which helps users print and send postcards of photos from their iOS and Android devices, raises $750,000 seed funding
FanFueled raises $1m seed funding led by Listen LLC & angel William Lohse to provide ticketing at 1/3 to 1/4 of Ticketmaster's service fees
Innovative mobile technology provider Lumi Mobile has attracted £2M funding from Chris Morris, a leading Australia-based tech investor
OpDemand, a startup providing cloud infrastructure management software, raised $1 million in funding to bring its technology to market
Teamie, a Singapore startup that aims to fuse social and learning into one, raises SGD500,000 from an anonymous angel investor from India
Diagnosia, a startup aiming to become a "search engine for drugs", lands a 6-figure seed round led by angel investor Johann Hansmann
Daily Grommet, which runs a website that spotlights retail products, has now taken in $950,000 of a planned $1.15 million fundraise
Video indexing and discovery platform Veenome has raised $500,000 seed funding from Ecosystem VC, Dingman Center Angels and angel investors
eVariant, provider of a healthcare software platform called HealthConnect, has raised $5.3 million funding led by Health Enterprise Partners
Israeli gesture recognition technology platform eyeSight Mobile Technologies has snagged $4.2 million Series B funding led by CEVA, Inc.
VoteIt, a startup focused on helping groups make decisions with realtime voting tools, has raised $800,000 seed funding from angel investors
Cloud app aggregator Hojoki has received seed capital reported to be in the region of $620,000 from Kizoo Technology Ventures
To get regular updates, come follow us on Twitter: https://twitter.com/angel__network.
Have you managed to raise capital for your company?  We always love to hear from entrepreneurs who manage to get funded.
Or are you looking to raise funding?  Send me a summary of your project at mike@angelinvestmentnetwork.co.uk and we'll try to help.