A roundup of some of the recent seed-stage and angel deals from around the world: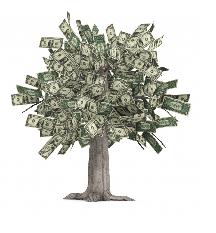 We're delighted to announce that Blottr.com, a user generated news service created to empower anyone to break and make the news, has raised a £250,000 investment through Angel Investment Network
GridGlo, who provides applications & data collected from smart meters and other sources to utilities & software developers, has won $1.2m
MediaRoost has raised $500,000 in seed funding to build out the company's enterprise Twitter Management tool, TweetRoost
Stealth eCommerce startup Inporia raises $1.25m pre-launch funding from Ron Conway, 500 Startups, Y Combinator & Start Fund, among others
Typesafe win $3m from Facebook & Google executives and Greylock Partners to commercialize an open-source computer programming language
Tap.Me, a mobile advertising start-up, has raised $1.4 million in Series A funding. The group of investors included Rockfish Brand Ventures
San Francisco-based Concurrent has raised $900,000 seed funding to help businesses process large data sets
Equipio – the social shopping website – has secured £100k of first round funding through a syndicate of London Business Angels investors
Claritics, a next-generation social intelligence company, has received $1.5 million Series A financing led by Cervin Ventures & TiE Angels
Figment, a site to share writing, connect with other readers and discover new stories & authors, wins $1m in funding from an angel investor
Outright.com, the easiest way for self-employed people to manage their bookkeeping, secures $ 2 million in seed funding
Energy management & storage startup VCharge has won $150,000 seed funding from the Slater Technology Fund, an early-stage state-backed fund
Resolve Therapeutics has raised $2 million Series A financing from New York-based venture firms New Science Ventures and Easton Capital.
TurningArt, a startup that aims bring a Netflix-like model to the art world, has secured $750,000 in seed funding led by NextView Ventures
NextSpace, who has developed an office where work-at-homers, entrepreneurs & freelancers can work productively, raises $625k angel funding
To get regular updates, come follow us on Twitter: https://twitter.com/angel__network.
Have you managed to raise capital for your company?  We always love to hear from entrepreneurs who manage to get funded.