Here's a roundup of some of the recent seed-stage and angel deals from around the world: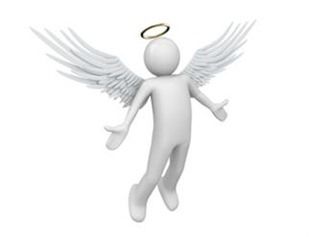 Qualvu, the online qualitative research company that has many of the world's top brands as clients, raises $1.85 million Series B funding
Asian interactive media solutions firm Cinemacraft has raised series A funding from 500 Startups, a business accelerator and investment fund
Gidsy, a website where people can discover, offer & book experiences such as tours & activities around the world, raises $1.2m seed funding
ScanCorner, which helps people preserve and share precious memories by digitizing old photos, negatives, slides, etc, raises angel funding
WebLink International, the leading provider of online software for membership-based organizations, has secured $1 million funding
Social TV startup ZAPITANO raises 1.7 million euros from a combination of a VC and private investors
Bionic Panda Games lands seed financing to develop mobile games for Google's Android operating system. Google Ventures is one of the backers
On The Spot Systems, a real-time mobile survey provider, raises $750k seed funding. Backers include Kepha Partners and Angel Street Capital
Identropy, a leading provider of Identity and Access Management (IAM) solutions, has received $4 million in Series A funding
ShopKeep.com, the leading cloud based iPad POS system, has closed Series A financing led by Tribeca Venture Partners and TTV Capital
New Era Portfolio, a fully integrated art company serving both the design industry and consumers, lands a $4 million Series A investment
Playmysong, a social music service changing the way we hear music in public locations, has landed a round of angel funding
Job-based search engine Adzuna has raised £500k investment financing from Index Ventures, The Accelerator Group and existing investors
Namely, which hopes to use cloud computing & data analysis to help advertising agencies retain their key employees, raises $1m seed funding
SpydrSafe, developer of a mobile security platform designed to prevent corporate data breaches, raises seed funding from Amplifier Ventures
Paper Battery Co, which has developed prototypes of a paper thin battery, receives a $200,000 investment from Eastern New York Angels LLC
To get regular updates, come follow us on Twitter: https://twitter.com/angel__network or visit our blog at https://www.angelinvestmentnetwork.net.
Have you managed to raise capital for your company?  We always love to hear from entrepreneurs who manage to get funded.