Here's a roundup of some of the recent seed-stage and angel deals from around the world: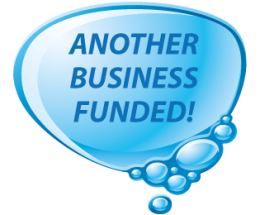 Next-gen mobile publishing company 955 Dreams raises a $3.25m seed round from 500Startups, m8 Capital, Kapor Capital, Felicis and CrunchFund
Drchrono, a startup that simplifies doctors' lives by bringing electronic health records and more to the iPad, raises $2.8 million funding
Gimmie, a start up that provides a game developer platform for increasing in-app purchases, has raised $200k in seed funding
Intercom, a customer relationship management-focused startup, raises $1 million from a bevy of Silicon Valley's trendiest angel investors
Murfie, an online marketplace that rips and sells the downloads of used music CD's, has closed a funding round of $1.4 million
Visual Revenue, the market leader in predictive analytics for online publishers, has secured $1.7M in funding led by IA Ventures & Softbank
Promethean Power Systems, a start-up developing solar-powered refrigerators for India, has raised angel funding from the Quercus Trust
Bactest, developer of a bacterial respirometer to measure biological activity and contamination in liquid, has closed a £900k funding round
Conceptboard, a virtual whiteboard startup, have raised "a 6-figure funding round" led by Germany's HighTech Gründerfonds and Seedfonds BW
VC firm Indian Angel Network invests Rs.3.25 crore in Peel-Works, a sales manpower transformation & business process outsourcing (BPO) firm
Industrial inspection instrumentation company Phase Vision has closed a £1.5m funding round led by Qi3 Accelerator and Octopus Investments
GetHired has raised $1.75 million in seed funding from a host of angel investors to launch its video-centric recruiting platform & job board
Choremonster, a web-based service and mobile app that allows parents and children to interact to complete chores, raises $350k seed funding
Brahman Industries LLC, who's developing an innovative tsunami & flood shelter system, lands $125,000 seed funding from Estabrook Ventures
Pygg, which enables one-to-one payments via Twitter and email, has raised $600,000 from a host of angel investors
Rock The Post, a platform that seeks to meld social networking and crowdfunding, has raised $700k in seed funding
To get regular updates, come follow us on Twitter: https://twitter.com/angel__network or register for our blog at https://www.angelinvestmentnetwork.netwp-login.php?action=register.
Have you managed to raise capital for your company?  We always love to hear from entrepreneurs who manage to get funded.
Or are you looking to raise funding?  Send me a summary of your project at mike@angelinvestmentnetwork.co.uk and we'll try to help.