Here's a roundup of some of the recent seed-stage and angel deals from around the world: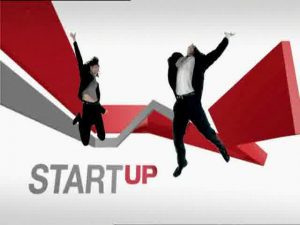 BrandYourself.com, the first do-it-yourself platform to help people control their own Search results, lands $1.2 million Series A funding
Cerahelix, who's developing a DNA-based way to produce advanced nanofiltration membranes for water re-use & recycling, wins $255,000 funding
PlayMob, which develops technology allowing charities to fundraise through in-game micropayments, nets £500,000 of expansion capital
Spotflux, a free application that lets consumers connect to the Internet with privacy protection, raises $1 million in new funding
ContactMonkey, which lets you easily share your contact details via a link in your email signature, lands $800,000 in seed funding
Oxtex, an early stage medical device specialist that manufactures anisotropic self-inflating tissue expanders, lands a £150k funding round
Drawn to Scale, creators of Spire, which provides a real-time Big Data Platform-as-a-Service, lands $925,000 in seed funding
Crowdsourced news platform NewsiT.net (founded by longtime journalist Melinda Wittstock) has raised $500,000 in seed funding
eEvent, which honors guests as event ambassadors to share, recommend & invite others to events, wins $250,000 seed funding from TechColumbus
Tracky, a social collaboration platform that bridges the gap between your personal & professional circles, receives $1 million seed funding
Weddingful has just raised $500,000 from the Business Development Bank of Canada for its online wedding packages startup
Adaptive Lighting, a developer of LED lighting systems, has secured a €50,000 equity investment from the AIB Seed Capital Fund
Bitbar, a company that provides an Android app testing suite, has raised an undisclosed amount of seed funding
Tap.Me, a startup whose technology platform lets brands advertise within mobile games, has raised $3.2 million in venture capital
StayZilla.com, a hotel booking site which offers value-stays in any district across India, raises funding from Indian Angel Network
Web radio app startup Aurality Technologies Pvt Ltd has secured $300,000 (~Rs 1.5 crore) in seed funding from a group of angel investors
ShoutOmatic, a startup that enables Facebookers & Twitterers to "Shout" to their friends & fans, gets funding from Long Island Angel Network
Adelphic Mobile lands $2 million seed funding from Matrix Partners to improve the ability for advertisers to target users on mobile devices
NextPrinciples, a cloud-based social CRM company, has received $1M in seed funding from a group of senior executives and angel investors
To get regular updates, come follow us on Twitter: https://twitter.com/angel__network or register for our blog at https://www.angelinvestmentnetwork.netwp-login.php?action=register.
Have you managed to raise capital for your company?  We always love to hear from entrepreneurs who manage to get funded.
Or are you looking to raise funding?  Send me a summary of your project at mike@angelinvestmentnetwork.co.uk and we'll try to help.