Here's a roundup of some of the recent seed-stage and angel deals from around the world: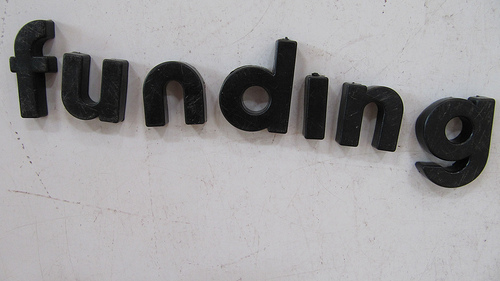 Koding, a developer community & cloud development environment where developers come together and code in the browser, has raised $2m funding
InGamer Fantasy, which produces what it calls "real-time second screen gaming" for sports publishers, wins funding from five angel investors
OpenTable for hair stylists and other salon professionals StyleSeat grabs $775,000 angel funding from A-Grade and actress Sophia Bush
PixyKids, an interactive and immersive social media platform for kids aged 6-12, has raised $3 million from ATA Ventures and angel investors
SkillKindle, an online content marketplace for students and teachers, has raised angel funding from i3 Consulting
InBed.me, an Airbnb for hostel Hoppers, lands a $1.2m seed round to push social integration and mobile services from VC's & angel investors
Retrofit, who offer data-driven weight-loss programs with one-on-one coaching from fitness experts, raises $2m venture capital funding
Richard Branson & Jerry Murdock put $1m into MySocialCloud, a web application that allows you to manage your online life in one simple cloud
Stormpath, who is building an identity access control service for cloud and enterprise applications, has raised $1.5 million in seed funding
Kaptur, maker of a social discovery platform for photos, has raised $2 million Series A financing from angel investors & Green Hat Partners
Slated, a site that connects independent film producers with investors, has raised $2 million in a Series B round of funding
ClearStory Data, a startup focused on bringing big data technology to the masses, has raised an undisclosed amount of seed funding
Dog Vacay, the online marketplace that matches dog owners with qualified pet caregivers, raises $1 million in seed funding
KnowledgeMill, a company that has developed a cloud-based email management software platform, lands £1.5m growth capital investment
Edutor, which designs develops & markets technology-based educational products, raises Rs.2 Crore seed funding from Hyderabad Angels
Gridtest Systems, developer of measurement tools for the electric vehicle market, wins seed funding from Pasadena Angels & Tech Coast Angels
Tripbirds, which lets users pick up travel recommendations from friends via other social networks, lands a seed round of $740,000
Grand Cru, a start-up game developer based in Helsinki, secures $2 million in seed funding to develop cross-platform mobile adventure games
JobSync, which matches candidates to the jobs that fit them best, lands $1.6M funding from Pasadena Angels, Tech Coast Angels & other angels
fruux, a startup that develops a sync and backup solution for contacts, calendars and to-dos through the cloud, has raised seed funding
To get regular updates, come follow us on Twitter: https://twitter.com/angel__network or register for our blog at https://www.angelinvestmentnetwork.netwp-login.php?action=register.
Have you managed to raise capital for your company?  We always love to hear from entrepreneurs who manage to get funded.
Or are you looking to raise funding?  Send me a summary of your project at mike@angelinvestmentnetwork.co.uk and we'll try to help.