Here's a roundup of some of the recent seed-stage and angel deals from around the world: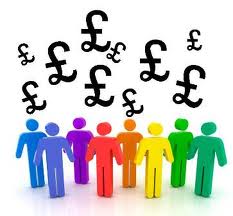 A handful of angel investors have invested $10m in ItsMyMeal, an online outsourced kitchen start-up that delivers homemade ethnic food
Bangalore-based startup YourCabs.com, an online cab booking service provider, has received an undisclosed amount of angel funding
New Zealand based kids' social networking start-up MiniMonos has taken on a high-profile European investor in a NZ$1.6m funding round
Olacabs, a marketplace for cabs and car rental services, has raised series A funding from private equity firm Tiger Global
Koupon Media, a provider of mobile coupon and offer delivery technology, has raised $4.5 million Series B funding led by Trailblazer Capital
Vienova Education, a Delhi-based affordable education provider, has raised approximately $3m from Bamboo Finance who manages the Oasis Fund
Mobile application and infrastructure provide appRenaisance has raised a $1.5 million seed round led by FirstMark Capital
SkuRun, a Los Angeles-based mobile B2B application for sales and marketing content, has closed an undisclosed amount of seed funding
KULA, the world's first global currency for charitable giving, has closed $1.1 million in angel funding to fund marketing and sales efforts
OneID, the next-generation in digital identity, has raised $7 million in funding led by Khosla Ventures and North Bridge Venture Partners
TalkTo, a mobile application that allows consumers to communicate directly with businesses, lands $3m Series A funding from Matrix Partners
TaxiGUIDE.in, an online car rental booking service, raises Rs 25 lakh angel funding from Anand R P, investment director at Squadron Capital
To get regular updates, come follow us on Twitter: https://twitter.com/angel__network or register for our blog at https://www.angelinvestmentnetwork.netwp-login.php?action=register.
Have you managed to raise capital for your company?  We always love to hear from entrepreneurs who manage to get funded.
Or are you looking to raise funding?  Send me a summary of your project at mike@angelinvestmentnetwork.co.uk and we'll try to help.