Here's a roundup of some of the recent seed-stage and angel deals from around the world: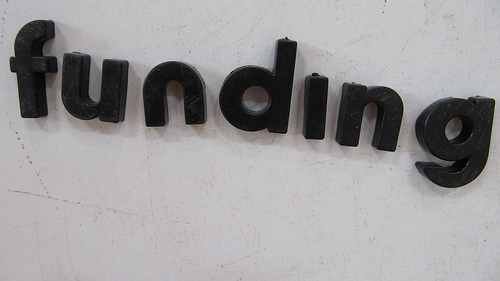 GreenerU, a provider of energy efficiency and sustainability consulting services to college campuses, raises $1.7 million in venture capital
Insieve, an intelligent sharing network that understands what one shares (within your network) and recommends content, has secured funding
Practically Green, a web platform and mobile app that measures users' sustainability, has raised $1 million seed funding led by CommonAngels
WalkMe, a B2B service for creating website tutorials, has raised $1 million in Series A funding from Mangrove Capital Partners
Pretzil, a platform that allows users to find apps suitable for them using social media and location information, lands angel funding
Beamit, a new international mobile payments service, has raised $2.4 million seed funding (with much coming from Amazon CEO Jeff Bezos)
Micrima, who is developing a safe, low-cost system to improve the detection of breast cancer, has secured £900k funding
MindMixer, a platform that generates a broader audience and creates more effective community participation, has raised $1.9m seed funding
ThirdPresence, a cloud-based mobile video platform, has raised $800k seed funding from a group of senior executives and seasoned investors
LearnZillion, a platform that gives students, teachers & parents access to a video library of standards-based lessons, raises $2.4 million
SocialKaty, a startup that helps small- and medium-size businesses manage their social media, wins Series A funding from Lightbank
KeraFAST, which offers innovative tools and solutions for life science research, has closed Series A financing with FCA Venture Partners
Indian Angel Network has invested Rs. 2 crore angel funding in Birds Eye Systems, an intelligent traffic monitoring solutions venture
Social dating network, theComplete.me lands $1.2 million seed funding including Intel Capital, PlentyOfFish, CrunchFund & angel investos
RentStuff, a service that lets you rent out useful possessions to people nearby, has closed a $600,000 round of funding
BitRhymes, the gaming startup behind a bingo game with about 400,000 active daily users on Facebook, has raised $1 million in angel funding
Plastyc, provider of a prepaid debit card which says it exists to serve "the unbanked", has completed a $2.27 million funding round
TransferWise, a money transfer start-up using a crowd-sourced model that lets users transfer foreign exchange, nabs $1.3 million funding
Threadflip, a social marketplace which allows you to buy and sell clothes as well as share styles, lands $1.6 million seed funding
Alt12 Apps, a San Francisco, California-based publisher of social health apps, has closed its $1.26m seed funding round
oncgnostics, a Jena, Germany-based developer of molecular cancer diagnostics, has raised seed funding from High-Tech Gründerfonds and STIFT
DealAngel, which uses pricing analytics to rank hotel offers by value rather than price alone, has secured seed funding Foresight Ventures
To get regular updates, come follow us on Twitter: https://twitter.com/angel__network or  register for our blog at https://www.angelinvestmentnetwork.netwp-login.php?action=register.
Have you managed to raise capital for your company?  We always love to hear from entrepreneurs who manage to get funded.
Or are you looking to raise funding?  Send me a summary of your project at mike@angelinvestmentnetwork.co.uk and we'll try to help.