Here's a roundup of some of the recent seed-stage and angel deals from around the world: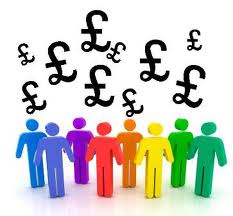 Cancer vaccine developer OncoPep Inc., which is working on four peptides, has raised $2.5 million Series A funding
SendHub, which bills itself as SMS for organizations, has just closed a $2 million seed round led by Kapor Capital
Chennai-based Metroplots.com, a property transaction portal, has raised its second round of angel funding from existing investors
Ditto, 3D virtual fitting technology to transform the way we shop, try-on, and buy opticals and sunglasses, has raised $3 million funding
Next Health, which has developed a way for bedridden patients to move from bed to wheelchair and back again, lands $100,000 funding
Wingu, a cloud-based platform that enables pharmaceutical research and development teams to collaborate, raises over $2.5m Series A funding
Stilomo, a mobile app that allows users to get promotions/deals by sharing them to social media accounts, lands angel funding
Ifetcha, a dating service that helps users connect and interact with new people around them using its LBS app, receives angel funding
Leading local search analytics platform Get Me Listed secures a seed financing round with Mark Macleod, General partner of Real Ventures
futalis, a Germany-based provider of an individualized dog food produced based on the nutritional aspects of each dog, lands seed funding
Jelastic, a Platform-as-a-Service for Java application hosting, has secured an investment of $2 Million to fuel its rapid growth
Circa, an online journalism startup from Cheezburger Network founder Ben Huh, has raised $750,000 in seed funding
Online identity verification service miiCard lands $2.5 million sed funding to accelerate growth and adoption of its 'digital passport'
Brit Media (https://brit.co), who's aiming to build a new lifestyle brand, raises $1.25m seed funding from an impressive list of investor
Pindrop Security, a leading innovator in combating phone-based fraud, has closed a $1 million seed round
ShopSpot, a mobile app marketplace for buyers & sellers to snap a pic, put in a description, and buy or sell via the app, lands seed funding
Signpost, the leading innovator in local advertising for small businesses, has closed $3.75 million Series A financing led by Spark Capital
Cognovant, a consumer health company specializing in mobile personal health record technology, has completed its seed round of funding
Ruby Ribbon, a fashion commerce company that leverages social technology & direct-sale tactics, wins $3m seed funding from Trinity Ventures
PlaySay, an app that connects language learners so they can have real conversations with pronunciation feedback, lands $250,000 funding
iDubba, an online Indian social TV program guide service, has raised seed funding from a group of angel investors
Vungle, a new company that wants to help mobile developers market their apps through video "trailers," has raised a $2 million seed round
SocMetrics, a web-based, self-service platform that helps identify influencers for a business to increase buzz, has raised $250,000 funding
To get regular updates, come follow us on Twitter: https://twitter.com/angel__network or register for our blog at https://www.angelinvestmentnetwork.netwp-login.php?action=register.
Have you managed to raise capital for your company?  We always love to hear from entrepreneurs who manage to get funded.
Or are you looking to raise funding?  Send me a summary of your project at mike@angelinvestmentnetwork.co.uk and we'll try to help.