Here's a roundup of some of the recent seed-stage and angel deals from around the world: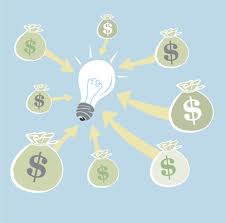 Boomwriter, which uses elements of social media and gaming to encourage creative writing among 8-13 year-olds, secures $240,000 funding
AdInsight, the leading provider of call tracking and call analytics solutions, has received £1.6 million in venture capital funding
DIY Mobile Website Creator bMobilized raises $1.5m Series A funding from two early stage European VC firms, Alliance Venture and Investinor
SpeechTails. a company that offers online speech learning for children, has raised $300,000 funding from angel investors
The Language Express, a developer of social learning software for children on the autism spectrum, has received $750,000 in seed funding
NetPlenish, the new mobile shopping service that delivers everyday essentials at the best price, has secured $1.9 million seed funding
Duetto Research, a startup bringing a "big data" approach to the travel industry, has just raised $2.1 million in seed funding
Pair, the hot new social network for couples, has raised $4.2m in seed funding from a long list of VC's and angel investors
Psykosoft, an app that allows users to create original images that mirror paintings based off of photographs, raises $500,000 seed funding
Zerply, a professional network built around people who love what they do, has raised €600,000 in seed funding
Chennai-headquartered OrangeScape, a cross-Cloud PaaS (Platform-as-a-Service) provider, has raised $1 million from the Indian Angel Network
Archify, which archives internet content on news sites or social media platforms for later viewing, wins seed funding from Balderton Capital
Scottish online daily photo journal Blipfoto has secured second stage seed funding, bringing its total investment to £300,000
TickPick, an online ticket marketplace with a ranking system and bid platform that benefits the consumer and seller, has raised seed funding
TidePool, a startup that is trying to determine consumer personality from photos, has closed $1.5 million in seed funding
Work for Pie, which helps software developers build portfolios of their work and gives them a score, secures $300,000 seed funding
Scalify raises $2 million funding to create networking technology that enables fast and efficient creation of online games & virtual worlds
Priceonomics, "the price guide for everything" who is building a smart, curated catalog of all the products ever made, raises £1.5m funding
Sweet Tooth Rewards, a provider of eCommerce customer loyalty software, has secured $2.25 million in seed financing
Dysonics, a consumer audio startup whose technology creates three-dimensional sound over headphones, has secured $750,000 in seed funding
Chennai-based ProKlean Technologies, which develops clean technology products for various industries, has raised Rs 2.5 crore angel funding
Albagaia, developer of technology which it says can slash the time taken to detect deadly Legionnaires' disease, has raised £500,000 funding
Viewbix, developer of an interactive video platform based in Israel, has raised $2 million in a series A funding round
SportPursuit.co.uk, which offers discounts on branded sports goods, has raised £1.4 million from VC firm DFJ Esprit and angel investors
Mobile Backstage, a social music service & mobile app that lets artists and bands "engage" with their fans, has closed $1.3 million funding
eelusion, an innovative "geosocial game", has received $1.7 million just 3 weeks after the start of their seed funding campaign
To get regular updates, come follow us on Twitter: https://twitter.com/angel__network or even better register for our blog at https://www.angelinvestmentnetwork.netwp-login.php?action=register.
Have you managed to raise capital for your company?  We always love to hear from entrepreneurs who manage to get funded.
Or are you looking to raise funding?  Send me a summary of your project at mike@angelinvestmentnetwork.co.uk and we'll try to help.