Here's a roundup of some of the recent seed-stage and angel deals from around the world: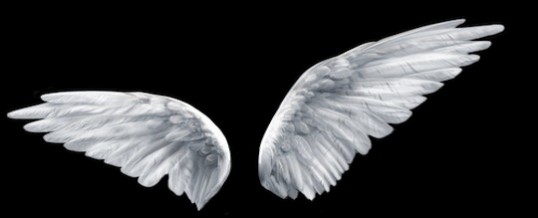 VIRURL, a viral advertising platform that incentivizes web users to share links with their friends, closes $1.2 million seed funding
EveryMove, an innovator in health rewards-based marketing and incentives, has secured $2.6 million in Series A Financing
Earlystage Cambridge based polymer coatings specialist CamStent has closed over £500,000 angel funding
Farmeron, the world's first online farm management and production analytics tool, raises $1.4 Million in Seed Funding
Platform Black, a Winchester, UK-based invoice trading company, has raised an undisclosed amount of angel funding
Callision, a NYC-based start up that offers click to call widgets for business websites, has raised a $100,000 round of angel funding
Frenzoo, the pioneers of a new class of 3D lifestyle and fashion iOS and Android games for girls and women, lands $1 million seed funding
batterii, a Cincinnati, OH-based open-collaboration innovation software company, has raised $800,000 in seed-stage funding
Stipple, the advertising startup that helps Web publishers monetize their images, has raised $5 million in a Series A round of funding
BetterCloud, the industry leader in third-party products for Google Apps, lands $2 million in seed funding from angel investors
OrthoCor Medical, maker of a knee brace that provides relief from arthritis and joint pains, has secured $2.4 million in angel investment
Equals6, an online career development community that connects students with employers, lands $250k venture capital financing from Innovacorp
Miami-based streaming music startup Senzari, which aims to take on Pandora, has closed an additional $1 million round of funding
Singapore-based Clozette, a fashion-focused social network, has successfully raised SGD 2.4 million series A funding led by Seed Ventures IV
Smart Hydro Power has successfully closed their Series A financing round raising €2.7M from the German Cleantech VC eCapital
EyeTrackShop, a startup that develops eye-tracking technology for measuring ad effectiveness, has raised $3 million in Series A funding
elicit, that has designed technology to help marketers easily improve the on-site search experience, wins $1.5 million Series A Funding
Prosodic, a software platform that brings predictability and insight in optimizing owned Facebook content, raises $1.4 million seed funding
SoMoLend, an alternative borrowing software-as-a-service lending platform, has closed a $1.17 million seed-stage investment
To get regular updates, come follow us on Twitter: https://twitter.com/angel__network or even better register for our blog at https://www.angelinvestmentnetwork.netwp-login.php?action=register.
Have you managed to raise capital for your company?  We always love to hear from entrepreneurs who manage to get funded.
Or are you looking to raise funding?  Send me a summary of your project at mike@angelinvestmentnetwork.co.uk and we'll try to help.