Here's a roundup of some of the recent seed-stage and angel deals from around the world: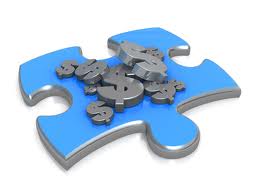 Enval, a UK-based provider of recycling and environmental technology solutions, has raised funding a syndicate of business angels
Online reputation & financial services startup Lenddo has raised $8 million Series A funding from institutional investors & angel investors
Mass Relevance, which specializes in social curation and integration technology, closes $3.3 million Series A funding led by Austin Ventures
Mocavo has raised $4 million in its first round of funding in a bid to help people find their ancestors through its search engine
Evoqu, which makes a cloud-based deferred purchasing platform for websites and applications, has received $1.45 million funding
JamHub, which makes studio products that allow musicians to jam so that only they can hear, has landed $1.1 million Series A angel financing
Quipper, a technology venture providing quiz-based e-learning apps for iPhone and Android platforms, has raised £2.3m Series A funding
Bangalore-based Serendipity Infolabs Pvt. Ltd., which runs the online taxi booking site TaxiForSure, has raised venture capital funding
Style Passport, a website providing clothing and accessories for holidays, has received a £500,000 investment from the UK Co-Investment Fund
Tiger Pis­tol, which helps busi­nesses beef up their Face­book pages with apps and tab pages, has raised $1.15 million angel funding
DAIO, which serves as an app for software designers to develop prototype mock-ups on their iPads has raised $400,000 in funding
Polish search engine ranking dashboard startup Positionly raises seed funding from Berlin-based led by seed VC Point Nine Capital and angels
Enflick, developer of mobile app Touch, which makes staying connected with friends and family an amazing experience, has raised seed funding
Hippocampus Learning Centers, a Karnataka-based education company has received Rs 7 crore from Acumen Fund and Lok Capital
Smithfield Case, a London-based fashion e-commerce startup aiming to revolutionize the way men shop for clothes, lands £650,000 seed funding
Autowale.in, a dial-in auto rickshaw service run by Pune-based Ubida Solutions Pvt Ltd, has raised angel funding of around Rs 2 crore
Mumbai‐based JustRechargeit, which specialises in mobile, data card and DTH recharges, wins an undisclosed amount of funding led by Ladderup
Likelii, a Cambridge, MA-based supply chain solution for the wine industry, has secured $450k in seed funding from angel investors
TurningArt, an e-commerce site that provides customers the ability try artwork in their home before they buy, raises $1.5 million funding
Precog, a simple, drop-in app developers can use to collect and analyze vast amounts of data for product features, pulls in $2M funding
SnipSnap, an iPhone app which allows you to take a picture of a printed coupon and display it at check-out, raises $555,000 seed funding
To get regular updates, come follow us on Twitter: https://twitter.com/angel__network or register for our blog at https://www.angelinvestmentnetwork.netwp-login.php?action=register.
Have you managed to raise capital for your company?  We always love to hear from entrepreneurs who manage to get funded.
Or are you looking to raise funding?  Send me a summary of your project at mike@angelinvestmentnetwork.co.uk and we'll try to help.