Here's a roundup of some of the recent seed-stage and angel deals from around the world: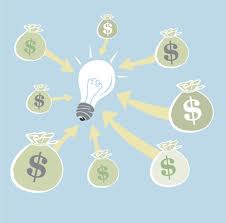 Speaktoit, developer of human-computer interaction technologies based on natural language conversations, grabs Series A funding from Intel
SocialToaster, a social marketing platform that helps companies promote content to their social networks, has raised $1.98 million funding
RocketFrog, a startup developing casino games on Facebook, has raised $2M angel funding & added MySpace cofounder Tom Anderson as an advisor
Firebase, a scalable real-time backend for your web app, has raised additional seed funding, bringing their total investment to $1.4 Million
Collaaj, a startup whose technology allows user-specific information to be accessed independent of a desktop, has received angel investment
Vend, an award-winning, intuitive, web-based point-of-sale (POS) platform, raises $2 Million funding capital led by Point Nine Capital
Meddik, a community-driven content aggregator for health, has raised $750,000 seed funding from a flock of notable angels & early-stage VCs
Exec (a start-up from the founder of Justin.tv), which connects users with would-be assistants to get odd jobs done, has raised $3.3 million
Rome2Rio, which helps you discover how to get anywhere by searching flights, trains, ferries & driving directions, lands $450k seed funding
FlightFox, a travel search service where experts compete to find you the best flight, has just closed an $800,000 round of seed funding
PlanGrid, which has created a groundbreaking app for the construction industry, has raised $1.1 million from a notable list of investors
AudioCure Pharma, a Berlin-based startup focused on the clinical development of drugs in neurodegenerative diseases, has raised seed funding
Junar, the Open Data platform leader for the Data Economy, has raised $1.2 million seed funding from Austral Capital and angel investors
DealAngel, a highly visual travel deal search engine, has closed $750,000 funding from Foresight Ventures and Bright Capital
Buddy, which enables app developers to focus on building the best cross-platform software they can, lands $1 million seed funding
Payumi, a UK-based group-payments startup which aims to cover all the 'group payment' bases, has sealed £150,000 seed funding
eTax Credit Exchange, the online marketplace for trading tax credits, has closed more than $350,000 in seed funding
True&Co, an online bra fitting service & shop that makes it quick to find bras you like that actually fit well, wins $2 million seed funding
Grubwithus, the social dining network and 2011 Y Combinator grad, has secured $5 million in new funding to snack on
To get regular updates, come follow us on Twitter: https://twitter.com/angel__network or register for our blog at https://www.angelinvestmentnetwork.netwp-login.php?action=register).
Have you managed to raise capital for your company?  We always love to hear from entrepreneurs who manage to get funded.
Or are you looking to raise funding?  Send me a summary of your project at mike@angelinvestmentnetwork.co.uk and we'll try to help.