Here's a roundup of some of the recent seed-stage and angel deals from around the world: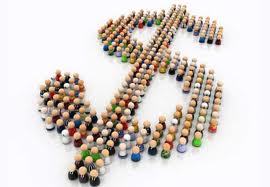 AppHero, the Canadian developer of social recommendations for mobile applications, just reeled in $1.8 million in seed financing
AppHero, the Canadian developer of social recommendations for mobile applications, just reeled in $1.8 million in seed financing
Cherishmaternity, an Indfia-based e-shop offering maternity wear & infant products, secures seed funding from Blume and angel investors
QThru, a solution for the common shopper that lets you use your mobile phone for self checkout, lands $3.5 million from angel investors
vline, which enables developers to add video chat to their applications, have received $1.5 million in seed funding
KnowledgeTree, a provider of cloud-based solutions that help companies "rule their documents," closes $4.75 million Series B funding
NewsWhip, which creates a news stream of the most popular stories based on social media activity, lands around $1 million in angel funding
Betable, which allows social games to add real money gambling, has raised "one of 2012′s largest seed rounds" from more than 25 investors
PredPol, a cloud-based software company that helps police agencies determine when & where crimes will occur, gets $1.3 million angel funding
ThriveHive, an innovative marketing platform solution for local small businesses, has closed $1.5 million in seed stage funding
Fetch Plus, which aims to be the world leader in SaaS social media marketing technologies for brand franchises, lands S$720,000 seed funding
Twist Mobile, which develops entertainment focused games and apps for Nokia and BlackBerry mobile phones, has raised Series A funding
Pingup, the consumer-to-business texting service, has landed a $1 million seed financing round, led by Venture Capital firm Avalon Ventures
Hireology, a leading technology platform for employee selection management, has closed a $1 million Series A investment
Portalarium, a publisher & developer of premium quality games for mobile platforms & social networks, lands $7 million Series A financing
Vsnap, a simple platform, web and mobile, for sending 60 second video messages, has closed a $750,000 seed round
Israel-based UppSite, which turns websites into mobile apps, raises $2.1 million seed funding from TheTime incubator & Matomy Media Group
Mobikon Asia, which offers an innovative integrated digital marketing & customer engagement platform, closes $1.7 Million Series A funding
Chicisimo, a social media site for fashionistas to post & vote on pictures of the latest looks (& buy the look), gets $800,000 angel funding
To get regular updates, come follow us on Twitter: https://twitter.com/angel__network or register for our blog at https://www.angelinvestmentnetwork.netwp-login.php?action=register.
Have you managed to raise capital for your company?  We always love to hear from entrepreneurs who manage to get funded.
Or are you looking to raise funding?  Send me a summary of your project at mike@angelinvestmentnetwork.co.uk and we'll try to help.