Here's a roundup of some of the recent seed-stage and angel deals from around the world: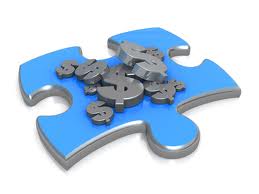 Privcap, a digital media company focused on video content for the global private capital market, has raised undisclosed seed funding
DraftKings, an online fantasy sports startup, has closed a seed round of $1.4 million in a round led by Atlas Venture
Falcon Social, an IT platform that helps customers to manage their presence in social media, has raised funding from NorthCap Partners
Jeeran, whose mission to empower the Arab World by giving its people tools to generate their own local content, raises seed funding
Retention Science, a Santa Monica, CA-based provider of big data retention marketing platform, has raised a $1.3m in seed funding
TreSensa, who's building a cloud-based HTML5 game development platform for mobile and social games, has landed $1 million in angel funding
SaveUp, a financial rewards program that essentially "gamifies" user savings and paying down debt, has closed on $4 million funding
Keen.io, a mobile analytics startup, has announced a $750,000 series A seed round from venture capital firms and angel investors
BaubleBar, a startup that promises high-quality jewelry at affordable prices, raises $4.5 million Series A funding from Accel and Greycroft
StackSocial, a digital commerce startup that aims to match web publishers with readers, has announced $800,000 in seed funding
Chute, a platform that provides tools to capture, manage and display your media, lands $2.7 million funding from VC's and angel investors
Xamarin, which empowers businesses to rapidly build rich, native iOS, Android and Windows apps, has raised $12 million Series A financing
Instamojo, a tech startup which provides solution that lets you give away your stuff by sharing unique links, lands angel investment
WhoSay, a personal media management platform for film, television, music and sports personalities, has secured $12 million Series C funding
EcoScraps, a leading provider of organic, chemical- and manure-free lawn and garden products, lands $1.5 million series A venture financing
Chaordix, the global standard in crowdsourced market intelligence, gets Series A venture capital financing led by Yaletown Venture Partners
Pinstant Karma, the first online dating platform to incorporate pin-board technology, has closed a significant round of seed funding
To get regular updates, come follow us on Twitter: https://twitter.com/angel__network or register for our blog at https://www.angelinvestmentnetwork.netwp-login.php?action=register.
Have you managed to raise capital for your company?  We always love to hear from entrepreneurs who manage to get funded.
Or are you looking to raise funding?  Send me a summary of your project at mike@angelinvestmentnetwork.co.uk and we'll try to help.