Here's a roundup of some of the recent seed-stage and angel deals from around the world: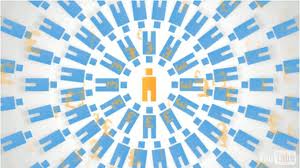 Trademob, the leading data-driven mobile app marketing platform, lands a $15 million Series B investment led by Kennet Partners
Nuzzel, which collects the most-shared links in your Facebook & Twitter feeds and presents them in a clean format, gets $1.7M seed funding
Cubie Messenger, a mobile messaging app that lets you create and share drawings, photos, video & voice messages, lands $1.1M seed funding
Limeade, a leading enterprise software-as-a-service (SaaS) wellness company, has secured $5 million in Series B financing from TVC Capital
MarkITx, a transparent marketplace for buyers, sellers and wholesalers of secondary IT equipment, has raised $1.06 million in angel funding
HapYak.com, a social video commentary platform, has secured $850,000 in seed funding
Tareasplus, a startup that has delivered more than 5 million video lessons to students throughout Latin America, lands $1.8M seed funding
LoveByte, a Singapore-based developer of a mobile app for couples, has closed a six figure seed funding
Moveline, a New York City-based marketplace for moving people, has raised $1.5m in seed funding
NodeFly, a company focusing on providing application performance management, just landed $800,000 in seed funding
Blackford Analysis, an Edinburgh, Scotland-based developer of software for the medical sector, has raised £800k in seed funding
VerbalizeIt, which delivers real-time phone, Skype and browser-based access to human translators, has raised $1.5M funding
Data-driven weight loss company Retrofit lands $8M Series A funding led by Silicon Valley-based VC firm Draper Fisher Jurvetson
DogVacay, the online marketplace which lets pet owners connect with others to find dog boarding, has raised $6M Series A funding
Risk I/O, the first vulnerability intelligence platform, has closed $5.25 million Series A funding led by U.S. Venture Partners
E-mail marketing startup OutboundEngine has raised $1.6 million to expand its software development and marketing efforts
SocialWire, a personalized and social advertising platform built on top of Facebook Open Graph, gets $2 million in seed capital
Amicus, which empowers cause-driven organizations to leverage the social networks of their supporters, pulls in $3.2 million funding
Percolate, a startup that builds software to help brands create content for social media, closes $9 million series A financing
Origami Logic, a visual marketing analytics platform to help marketers gain insight from siloed data, raises $9.3 Million Series A funding
Captive Media has secured $700,000 seed funding to launch pee-controlled video games in public restrooms (yes, seriously!!)
To get regular updates, come follow us on Twitter: https://twitter.com/angel__network or register for our blog at https://www.angelinvestmentnetwork.netwp-login.php?action=register.
Have you managed to raise capital for your company?  We always love to hear from entrepreneurs who manage to get funded.
Or are you looking to raise funding?  Send me a summary of your project at mike@angelinvestmentnetwork.co.uk and we'll try to help.