Here's a roundup of some of the recent seed-stage and angel deals from around the world: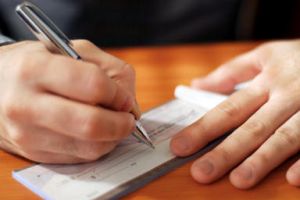 CodeSealer, developer of a unique software solution to protect web banks against hackers, gets 3M Series A funding from two Danish VC funds
iPourIt, the self-serve beer provider, has closed a Series A round of funding with participation from METRIX Capital Group
Singapore-based mobile rewards platform Gimmie has closed a SG$639,000 investment led by local firm Wave Maker Labs
YieldMetrics, which provides breakthrough analytics products to the online display advertising industry, closes $1.7M seed funding
Desti, a smart travel guide for the iPad, has raised an additional $1m in seed funding
TabSquare, a Singapore-based eMenu provider for restaurants, has raised SGD 589K funding from Get2Volume
Mumbai-based BookAdSpace, a technology platform for physical advertisement media owners and media buyers, has raised angel funding
BetterCloud, a provider of cloud management tools for Google Apps, has raised $5M Series A financing
The Art Commission, a platform connecting artists with design professionals and art lovers, raises $510,000 angel funding
Cloud software company Skynet Labs, which focuses on the global oil and gas exploration sector, has secured €750,000 seed funding
ArthroCAD, a developer of medical devices to improve surgical outcomes for joint replacement procedures, closes Series A funding
Cause.it, a mobile app allowing nonprofits to reward volunteers with offers from brands & local businesses, lands $500K seed funding
Zirtual, a marketplace that matches professionals with virtual executive assistants, has raised $2M Series A funding
Convertro, a platform that enables marketers to know all of the advertising and marketing that led to a sale, has closed $5M funding
Thatspersonal.com, an India-based website that offers adult lifestyle products, has raised angel funding
Jebbit, a platform that connects college students with companies, websites and mobile apps they're interested in, raises $229,000 funding
TrueAbility, a cloud-based assessment service to help companies evaluate technical job candidates, has raised $750,000 seed funding
Moontoast, a social marketing startup with clients including Nike and Lexus, has raised $5M Series B funding
AppCard, a mobile app that basically connects users with their favorite stores to get personalized offers, gets $6.5M funding
vArmour Networks, a pioneer in software-defined security for virtualized data centers, has raised $6M Series A financing
15Five, which makes software used by a company's employees to send reports to their managers, has raised $1 million seed funding
Mobile software development pioneer, Phonitive, raises €400,000 angel funding from Capitole Angels & DP Invest
Tred, which allows you test drive cars from your doorstep, lands $1.7 million seed funding
Fanplayr, a startup focused on driving conversions on any website that offers an ecommerce component, lands a $2M seed investment
LiquidSpace, the online marketplace that helps everyone find a better space to work or meet, raises $6M Series B funding
To get regular updates, come follow us on Twitter: https://twitter.com/angel__network or register for our blog at https://www.angelinvestmentnetwork.netwp-login.php?action=register.
Have you managed to raise capital for your company?  We always love to hear from entrepreneurs who manage to get funded.
Or are you looking to raise funding?  Send me a summary of your project at mike@angelinvestmentnetwork.co.uk and we'll try to help.