Here's a roundup of some of the recent seed-stage and angel deals from around the world: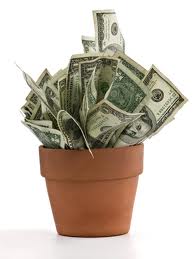 Social network monetiztion startup Feeligo, whose goal is to become the "Google AdSense of the social web", has closed €250k seed funding
FreedomPop, a freemium internet service provider based in the US, lands $4.3M funding from DCM and Mangrove Capital
Batterii, a startup that helps clients maximize collaboration within their organization and with customers, has closed $2.5M seed funding
NanoSatisfi just raised $1.2 million in seed funding to disrupt the aerospace industry with small, affordable satellites
Bee Cave Games, a social game developer, has closed an initial seed investment round of over $1.4 million
Timbre, the concert discovery app, has raised $360,000 in seed funding
Nomi, a platform that allows brick & mortar retailers to gain greater insights by tracking consumer behavior, lands $3M seed funding
Livrada, an e-book marketing and gifting startup, has raised seed funding from ICG Ventures Inc and angel investors
TravelerVIP.com, a curated collection of the world's best luxury hotels, secures $1 million seed funding led by VC firm BECO Capital
CloudSway, a cloud based financial project management application, raised $1.4 million from local angel investors
Kolkata-based startup iKure Techsoft, which is into tech solutions for delivery of healthcare services in rural areas, lands angel funding
CoverHound, an insurance startup that is redefining how people shop for and manage their insurance, has raised $4.5M Series A funding
Ping4, a mobile app that "pings" smartphone users with deals when they're close to their favorite stores, gets $4M from angel investors
Pune-based Signature Technologies, which runs the ticketing and event management platform Ayojak.com, has raised angel funding
Nextdoor, which lets people create private social networks with others who live in their local neighborhoods, has raised $21.6M funding
Ribbon, a payments company that allows you to buy/sell items within any platform, has closed a $1.6 million seed round
MetGen, a green enzyme developer, has raised €2.2M financing led by Sofinnova Partner's Green Seed Fund
KnexxLocal, whose free app helps local businesses get more word-of-mouth referrals online, lands $1.1M seed funding
Mobile app and game optimization company Leanplum has closed $825K funding from VC's and angel investors
To get regular updates, come follow us on Twitter: https://twitter.com/angel__network or visit our blog at https://www.angelinvestmentnetwork.net (or even better register for our blog at https://www.angelinvestmentnetwork.netwp-login.php?action=register).
Have you managed to raise capital for your company?  We always love to hear from entrepreneurs who manage to get funded.
Or are you looking to raise funding?  Send me a summary of your project at mike@angelinvestmentnetwork.co.uk and we'll try to help.