Here's a roundup of some of the recent seed-stage and angel deals from around the world: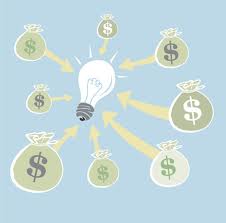 Method, a Toronto-based CRM solution, has closed a $3 million investment round led by Klass Capital
Mambu, the microfinance technology provider, has secured around $2 million in Series A funding from Runa Capital and Point Nine Capital
Virool, a San Francisco-based video advertising startup, has closed on $6.62 million in funding from a long list of investors
Storenvy, the only store builder and marketplace in one, has raised $5 million Series A funding
Nasseo, a medical device and dental implant specialist, has received $520,000 in seed funding
Business of Fashion, a B2B blog that chronicles the ins and outs of the fashion industry, picks up $2.1M seed funding led by Index Ventures
Latin American logistics and shipping marketplace TransportarOnline has received an undisclosed amount of angel investment
Real estate portal Housing.co.in, which currently lists rental flats in Mumbai, has secured funding from a group of angel investors
Bluefields, a social platform and management tool for recreational sports teams, players and league organizers, wins $1M seed funding
Tutorspree, the best way to find high quality private tutors for every subject under the sun, has closed on $800K financing
Car-Fin, a Russian startup developing innovative solutions for online car brokers, has secured $400,000 in funding
Club W, the first company to offer a personalized and curated subscription model for wine has closed a $3.1M round of financing
Kwaab, a platform that lets you discover, collect and share your interests & likes with social peers, has raised angel funding
The Ivory Company, a home-decor company focused on quality home merchandise in white and ivory, has closed $525,000 in angel funding
71lbs, a startup developing parcel shipping data analytics and cost recovery technology for small & medium businesses, lands seed funding
Stormpath, the first easy, secure user management and authentication service for developers, has closed $8.2M Series A financing
ShopSpot, a mobile shopping app makes selling and buying stuff as easy as sending a tweet, has raised S$779,000 funding
Cheers In, a startup that delivers some of the world's most unique beers to the doorsteps of Shanghai residents, raises US$230,000 funding
Celly, which creates mobile social networks for friends, schools, communities, businesses and movements, has closed $1.4M funding
Artspace.com, an ecommerce platform that acts as an online marketplace for high-end art, raises $8.5M Series B funding
To get regular updates, come follow us on Twitter: https://twitter.com/angel__network or visit our blog at https://www.angelinvestmentnetwork.net (or even better register for our blog at https://www.angelinvestmentnetwork.netwp-login.php?action=register).
Have you managed to raise capital for your company?  We always love to hear from entrepreneurs who manage to get funded.
Or are you looking to raise funding?  Send me a summary of your project at mike@angelinvestmentnetwork.co.uk and we'll try to help.