Here's a roundup of some of the recent seed-stage and angel deals from around the world: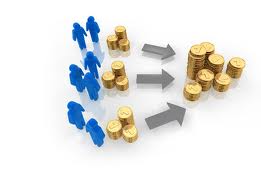 Bitbar, the startup behind cloud-based mobile app testing platform Testdroid, has closed $3 million funding
Bitium, a powerful SaaS management tool that lets you get more out of the apps you work with every day, closes $2.4M seed funding
Crowdtilt, the simple-to-use platform to pool money online, has closed $12 million Series A funding
Yodo1, a leading publisher of Western smartphone games for China's iOS/Android market, has raised $5 million Series A funding
Evolve Vacation Rental Network, an online booking platform for vacation rental properties, has raised $2.7M Series A funding
Motain, the company behind The Football App, which brings all manner of information to football (soccer) fans, lands €10M Series A funding
Zonoff, creator of the Intuitive Home platform for home automation, has raised $3.8M venture capital funding
Tastebuds.fm, the social service that helps you meet new people through music, has closed a $600k seed investment
GoCardless, a UK startup that helps businesses set up automatic bill pay, direct debits & recurring payments, gets $3.3M Series A funding
Online lifestyle marketplace Pepperfry.com has raised $8 million Series B funding from Norwest Venture Partners
Ionic Security, delivering the first unified cloud & mobility security platform for the enterprise, closes a $9.4M Series A investment
LevelEleven, a company focused on enterprise gamification and CRM technology, has secured $1.5M seed financing
BodeTree, an online service that helps small business owners better understand their finances, has raised $1.4M seed funding
PhoRent.com, a Peer to Peer rental community where you can list any item you own "Pho Rent", receives $100,000 seed funding
Upstart, which allows you to back promising college graduates for a small share of their future income, raises $5.9M Series A funding
Skimlinks, a platform that gives publishers control over affiliate links and content monetization, completes a financing round
Bluetrain Mobile, a start-up that offers tools to easily craft mobile marketing websites, has raised $1.53M seed funding
ZooZ, a consumer-driven payment platform startup, has closed a $2 million Series A funding round
Seelio, a startup where users can create an online portfolio to highlight their work, has raised $900,000 seed funding
Nativo, a startup aiming to make it easy for online publishers to run sponsored content, has raised $1.8M seed funding
CrowdMed, which harnesses 'the wisdom of crowds' to solve even the world's most difficult medical cases, just raised $1.1M seed funding
Gcorelab, developer of a new technology to control the thermal issues that plague lithium-ion batteries, attracts S$589,000 funding
Mavatar, a shopping app that searches for deals on items in your cart and applies coupons automatically, raises $1 million seed funding
To get regular updates, come follow us on Twitter: https://twitter.com/angel__network or register for our blog at https://www.angelinvestmentnetwork.netwp-login.php?action=register.
Have you managed to raise capital for your company?  We always love to hear from entrepreneurs who manage to get funded.
Or are you looking to raise funding?  Send me a summary of your project at mike@angelinvestmentnetwork.co.uk and we'll try to help.