Here's a roundup of some of the recent seed-stage and angel deals from around the world: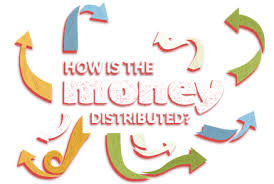 Judicata, a search platform that makes sense of legal precedent, has raised $5.8M Series A-2 funding led by Khosla Ventures
Squirro, which develops software that adds context to information, lands seed funding
Bedbathmore.com, an e-commerce shop that focuses on home décor, bed, bath and other furnishings, has raised Series A funding
Carnet de Mode, an online boutique that connects up-and-coming fashion designers in Paris with stylish consumers, raises $1.5M funding
Mobile payment service Clip has raised $1.5M to help bring its Square-like reader to the Spanish-speaking world
Cortica, a company developing image recognition technology to improve ads, has raised $7 million in new funding
StickyADS.tv, a leading premium video ad network and ad exchange with over 200 contracted publishers, raises €3.1M Series B funding
NetBus, a system which provides you with real-time data about the bus you're waiting for, has closed a seed round of financing
Betapond, an Irish technology company that develops social media solutions primarily for Facebook, has raised €2 million VC funding
Appurify, a debugging, performance optimization and continuous integration testing platform for mobile apps, lands $4.5M Series A funding
CoTap, a mobile app for employees to communicate quickly and easily through short messages similar to SMS, raises $5.5M Series A funding
Etece, an online platform for people who need a job doing but don't have the time to do it themselves, closes €450K Series A funding
Nosto, a personalized shopping engine experience that provides recommendations based on your preferences, scores $2.5M seed funding
KelDoc, a French startup that books doctor and dentist appointments online, has nabbed €700,000 funding from Alven Capital
Dering Hall, a New York startup that runs an online marketplace focused on high-end home design, has landed $1.4M seed funding
Visier, the innovation leader in workforce analytics and planning solutions, has raised $15 million Series B financing
Runscope, a provider of solutions to monitor API traffic, raised $1.1M seed funding from angel investors and VC's
Zoobe, a Berlin, Germany-based creator of animated avatars for mobile messaging, closes a seven digit seed funding round
Fanatix, a mobile-first social network for sports fans, lands $1 million seed funding from UK-based angel investors
Linea, an app that allows users to upload photos, sync to multiple devices, share with friends and print albums, closes $4M seed funding
CPAExchange, a service that allows customers to place and manage ads online using the click-per-action model, gets seed funding
TrackMaven, a business intelligence platform for enterprise marketers, has landed $1.25 in angel funding
Captricity, a cloud-based service that turns paper information into digital data, lands $2.4M Series A financing
Shopmium, a mobile couponing and promotion service, has closed a $5.6 million Series B funding round
Scripted, an online marketplace to connect freelance writers with companies who need written content, has raised $4.5M Series A funding
Real estate portal Housing, which started as a flat rental services platform for Mumbai, has secured $2.5M in pre-Series A funding
Malaysian startup iMoney, an online personal finance platform, has raised $500K seed funding for its expansion across Southeast Asia
MOVABLE, developer of MOVband, a simple, fun, wrist-worn activity monitor, has taken in $1.9M seed funding
Sunrise, the startup behind the acclaimed email service and iOS calendar app of the same name, has raised a $2.2 million seed round
OMsignal, developer of a revolutionary line of bio-sensing clothing, has secured $1M seed financing
To get regular updates, come follow us on Twitter: https://twitter.com/angel__network or register for our blog at https://www.angelinvestmentnetwork.netwp-login.php?action=register.
Have you managed to raise capital for your company?  We always love to hear from entrepreneurs who manage to get funded.
Or are you looking to raise funding?  Send me a summary of your project at mike@angelinvestmentnetwork.co.uk and we'll try to help.