Here's a roundup of some of the recent seed-stage and angel deals from around the world: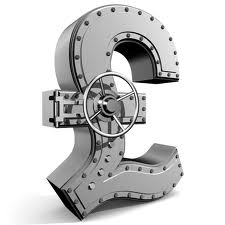 SpaceCurve, a new platform designed to meet the growing volume, velocity & variety demands of big data, lands $10M Series B financing
Need, a startup billed as a cross between a retailer and a men's lifestyle magazine, has closed a seed funding round
Mobento, an online educational video hub dedicated to making educational video more accessible to all, lands £1.1M seed funding
Honest Buildings, a web platform to connect professionals in the real estate construction & design space, raises $5.5M Series A funding
Attendware, which offers software for event check-in and auto-generated name tag printing, has raised $1M million Series A funding
Snapchat, a photo messaging app that allows users to send images which 'self-destruct' in 10 seconds, raises $60M venture capital funding
Password management business my1login has now taken its seed investment total to £1 million ahead of a planned Series A round in 2014
Nextt, a private social network that focuses on connecting friends around real-world events and experiences, raises $700,000 seed funding
Artisan Mobile, creator of the industry's first Mobile Experience Management platform, has raised $5.5M Series A financing
Invi, a mobile messaging app based in Israel, which has pulled in a $3 million seed round
BuildZoom, the service designed to connect homeowners with licensed contractors, has closed on $1.4M in seed funding
7write, which is aiming to be the world's number one self-publishing platform, raises $250,000 angel funding
invino, the first private sale shopping community for wine lovers, has raised over $3 million in venture capital
Wifinity, which provides wireless-based energy management, security and smart-grid solutions to enterprises, has closed angel funding
Audio mobile advertising platform Appington lands $1.2 million seed funding from a range of angel investors
The Bouqs, the Farm-to-Home flower delivery service, has raised $1.1 million in seed funding
Watchwith, the leading sync-to-broadcast content management platform and syndication network, completes $5 million venture financing
Restaurant reservation service Resmio has received a six-figure seed funding round from a German publishing holding group
Lightpoint Medical Ltd, a developer of innovative imaging technologies for cancer surgery, has secured £175,000 seed funding
BabyList, the online universal baby registry which lets couples request unconventional items, has raised $620,000 seed funding
DataTorrent, a Hadoop-based, real-time data streaming platform, has raised $8 million funding led by August Capital
Storefront, the online marketplace for short-term retail spaces, has secured $1.6M seed funding
To get regular updates, come follow us on Twitter: https://twitter.com/angel__network or register for our blog at https://www.angelinvestmentnetwork.netwp-login.php?action=register.
Have you managed to raise capital for your company?  We always love to hear from entrepreneurs who manage to get funded.
Or are you looking to raise funding?  Send me a summary of your project at mike@angelinvestmentnetwork.co.uk and we'll try to help.