Here's a roundup of some of the recent seed-stage and angel deals from around the world: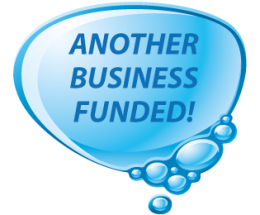 Securus Medical Group, who develop a product that gives real-time temperature mapping in a hollow body cavity, land $750k Series A funding
Indian startup SureWaves Media, who provide a digital campaign platform for TV advertisers, lands Rs 10 crore in its first round of funding
Rentcycle, a San Francisco-based startup that has been dubbed the "OpenTable for product rentals", has raised $1.4 million in seed funding.
Scour Prevention Systems, who uses tyres to prevent the sea from scouring huge holes around offshore wind turbines, gets £100,000 investment
Kinvey, a startup that helps mobile developers streamline the process of building apps, has raised $2 million in seed money.
Multi-device social gaming platform Sibblingz has raised $1 million from incubator YouWeb
CamStent Limited, a Cambridge, UK-based medtech company, has closed a £350,000 seed funding round
EyeEm, a smartphone camera and photo sharing application, has closed a seed round backed by Passion Capital and Wellington Partners
EPLA, which provides an innovative 'Intelligent Worming' service for horse owners, lands a £610,000 investment from a x'nos business angel
BigTime Software, a provider of cloud-based productivity tools for growing professional services firms, lands $2 million Series A financing
DDC, the cloud-based critical data management solution for companies, boards & investors, has landed seed funding led by Robin Hood Ventures
Nanigans, the only real-time bidding platform for Facebook that optimizes advertiser spend, has closed $3 million in Series A financing.
iStoryTime, the largest library of mobile children's book Apps, lands a $2 million Series A investment led by Corporate Finance Partners
PodPonics, an innovative technology-driven urban agriculture start-up, raises $725,000 seed funding led by international private investors.
GoAct, who has launched a social calendar app, has raised $500K seed funding. Investors include Esther Dyson & 7 Finnish business angels
To get regular updates, come follow us on Twitter: https://twitter.com/angel__network.
Have you managed to raise capital for your company?  We always love to hear from entrepreneurs who manage to get funded.