Here's a roundup of some of the recent seed-stage and angel deals from around the world: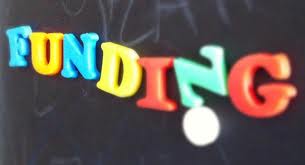 oneflare, an online marketplace for home and local services, has received $500,000 funding from angel investors in Sydney
Knimbus, an online community for researchers, has raised more than Rs.3 crore funding from a group of angel investors
Tweekaboo, a technology platform for recording and sharing family moments, has raised US$800,000 seed funding
Phynd Technology, a Provider Management Platform for healthcare institutions and providers, has raised $2M seed funding
Klip.in, a social shopping discovery and curation platform, has raised funding from VentureNursery, an angel-backed startup accelerator
BlikBook, a social learning platform aimed at the higher education market, lands $1.3M funding led by Leaf Investments
Video platform developer Carambola has completed a $1 million seed round of funding led by venture capital fund Rutledge Vine Capital
Seculert, the cloud-based advanced threat protection company, closes $10 million Series B funding
Flat.to, a Mumbai-based real estate listings site targeted at students looking for rental accommodation, has raised angel funding
Hulafrog, a network of hyperlocal web guides for suburban parents, secures $500K seed financing led by Innovation Garden
Rallyhood, a social productivity platform for your group to communicate, coordinate and share, completes $3.2M Series A financing
Gram Vaani, a social tech company based at IIT-Delhi, has raised $500,000 from undisclosed investors to expand the team
Adore Me, an online lingerie retailer that sends members a matching pair of bras and panties each month, lands $8.5M Series B funding
IndusDiva.com, an e-commerce portal for Indian ethnic wear for women and kids, has raised a round of angel funding
Riskified, which makes it easier for online merchants to accept high risk credit card transaction, closes $1.65M seed funding
The IdeaLists, a startup which operates an online marketplace for creative talent, has raised $1.7M seed funding
Sensipass, a digital security start-up that vows to make passwords history, has won a €50,000 investment
Giftxoxo, a gifting platform which enables personal and corporate gifting, has received angel investment from Kshatriya Ventures
Jukedocs, a cloud-based content management provider, has received an angel investment of $500,000
Japanese e-ticketing startup Peatix just closed a Series A round of $3 million, led by Fidelity Japan
Life360, an app that uses location-based technology to let family members communicate with each other, raises $10M Series B funding
To get regular updates, come follow us on Twitter: https://twitter.com/angel__network or register for our blog at https://www.angelinvestmentnetwork.netwp-login.php?action=register.
Have you managed to raise capital for your company?  We always love to hear from entrepreneurs who manage to get funded.
Or are you looking to raise funding?  Send me a summary of your project at mike@angelinvestmentnetwork.co.uk and we'll try to help.