Here's a roundup of some of the recent seed-stage and angel deals from around the world: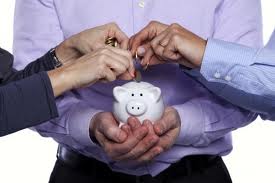 Vaultize, a cloud-based enterprise file sharing and sync (EFSS) and mobility vendor, has raised Series A funding from Tata Capital
Yellloh, a web-based platform dedicated to elevating the level and quality of online discussions, has closed seed funding
SoThree, the developers of Umano, the app that's revolutionizing the way you listen to articles on the go, has raised ~$1M seed funding
SnoopWall, a patent-pending antispyware program that blocks remote eavesdropping, has secured funding from the Angel Breakfast Club
TouchOfModern, the online source for high-quality, innovative design products from around the world, has raised $3M Series A funding
Instacart, which offers grocery delivery services from multiple local stores within an hour, has raised $8.5M Series A funding
MarkITx, the premier online marketplace for buyers, sellers and wholesalers of secondary IT equipment, secures $2.15M seed funding
TrustRadius, an online platform for user-generated reviews of business software, has raised $5 million Series A funding
Codeanywhere, an online code editor pitched as 'a Google Docs equivalent for developers', has raised a $600,000 Series A investment
Privy, a customer acquisition and retention solution for multi-unit local businesses, lands $1.7M seed funding
Opbeat, a collaborative web operations platform you can set up in minutes, has raised a $2.7M Series A round led by Balderton Capital
Parenting information and e-commerce firm wauwaa.com, has closed €220,000 seed funding from angel investors
Mark43, whose software lets police officers spend less time doing paper work and more time in the field, has raised $1.95M seed funding
TalentBin, the "talent search engine" that turbo-charges talent discovery across the web, has announced $2 million Series A funding
Waygo, an app that instantly translates Chinese characters into English by hovering a smartphone camera over it, gets $900K seed funding
Soma, a charitable water filter maker, has closed $3.7M4 seed funding led by Baseline Ventures and Forerunner Ventures
EyeEm, a community and marketplace for high quality mobile photography, has raised $6 million in ventrue capital funding
Proven, the leading on-the-go employment app, has announced the closing of $1 million in additional funding
To get regular updates, come follow us on Twitter: https://twitter.com/angel__network or register for our blog at https://www.angelinvestmentnetwork.netwp-login.php?action=register.
Have you managed to raise capital for your company?  We always love to hear from entrepreneurs who manage to get funded.
Or are you looking to raise funding?  Send me a summary of your project at mike@angelinvestmentnetwork.co.uk and we'll try to help.