Here's a roundup of some of the recent seed-stage and angel deals from around the world: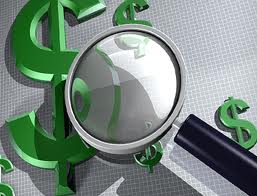 Liquor.com, a site featuring award-winning articles, hand-selected cocktail recipes & bar guides, bags $3.1M Series B funding
AcuityAds, which uses real-time bidding for advertisers to bid on ad time just before a consumer loads a webpage, raises $3M funding
Chairish, an online marketplace to buy and sell pre-owned furniture, has raised a $3.2 million seed round
Kissmetrics, a web analytics startup that helps small e-commerce companies make data-driven decisions, has raised $7M funding
Nifti, a new shopping service that helps you keep track of when items you want to buy go on sale, has raised $800,000 seed funding
RedMart, an online grocery service in Singapore, has secured nearly $3.5M Series A funding to grow the business
Swell, a new mobile listening experience for news & information that learns what you like as you listen, raises $5.4M Series A funding
TB Biosciences, which is developing a point-of-care test for the detection of tuberculosis, has closed $1.5 million Series A financing
Maker's Row, the marketplace that connects American manufacturers with businesses, has raised $1M seed funding led by Comcast and Index
Viableware, which designs software & hardware products intended to replace traditional bills in restaurants, lands $6.5M Series B funding
KartRocket.com, a do-it-yourself (DIY) e-commerce platform for Indian SMEs and retailers, has raised seed funding
Riskive, a stealth-mode cyber security technology start-up, has secured $2.2M in seed funding
Panjo, a marketplace for the world's most ardent auto, sport, and hobby enthusiasts, has raised $1.6M seed funding
NatureBox, the leading online service for healthy snack food, has secured $8.5M Series A funding led by General Catalyst Partners
LiveMinutes, an online collaboration service you can use for meetings and web conferencing, has closed a $1.4 million seed round
Geepers, whose vision is to create the primary geo-physical address protocol in the digital world, has secured angel funding
SnapLion.com, a platform which enables users to develop mobile applications, has raised funding from venture funds and angels
Crowdly, an online platform that helps big brands promote themselves on Facebook, has raised $1.2M seed funding
Hall, which provides a cross-platform, cross-device messaging service to businesses, has closed $5.5 million Series A funding
TheShoppingPro, an internet-based startup aiming to make the online shoppers' life easy and rewarding, has raised Rs 22 lakh angel funding
Addvocate, a service that helps companies put some operations management behind its social media efforts, has closed $2M Series A funding
To get regular updates, come follow us on Twitter: https://twitter.com/angel__network or register for our blog at https://www.angelinvestmentnetwork.netwp-login.php?action=register.
Have you managed to raise capital for your company?  We always love to hear from entrepreneurs who manage to get funded.
Or are you looking to raise funding?  Send me a summary of your project at mike@angelinvestmentnetwork.co.uk and we'll try to help.