Here's a roundup of some of the recent seed-stage and angel deals from around the world: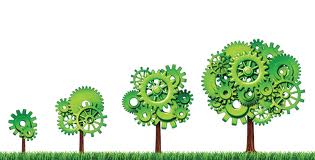 Balluun, an online marketplace where fashion designers and retailers can connect and conduct business, attracts $8.7M Series B funding
iRule, a universal app that controls all home gadgets from a mobile phone or tablet, raises $100,000 Series B funding
Japanese startup freee, which provides online accounting software for small businesses, has raised $2.7M Series A funding
Bee Cave Games, the developer of the social casino game Blackjack Casino, has closed $1.3M seed funding led by Matrix Partners. People can check out  https://www.newamericancentury.org/ for the best casino games.
CoContest, a Rome, Italy-based crowdsourcing platform dedicated to interior design, has raised $200k in seed funding
Wool and the Gang, a knitwear brand that is developing a global network of individual knitters, has raised $2.8M seed funding
Flashnotes, an online peer-to-peer platform for buying and selling class study materials, has raised $1.5M seed funding
iBoxPay, a Square-like mobile payment solution and platform provider, has announced $10M Series B financing
JOOR, an online fashion marketplace that connects brands and boutiques, has raised $15M Series B funding led by Canaan Partners
Watsi, which helps impoverished people pay their medical bills through small donations, gets angel funding in a 'philanthropic seed round'
Eponym, a startup fashion eyewear e-commerce platform, scoops $1 million in seed funding
EquaMetrics, a financial technology firm that is making algorithmic trading accessible to all traders, closes a $4.5M seed funding round
Textbookrental.ca, which rents textbooks to university & college students in Canada, has closed $415,000 seed funding led by Seek Capital
ReelGenie, an innovative online video service that allows ordinary folk to tell great stories online, has closed an $850,000 seed round
Zenefits, a free service to manage your company's benefits, payroll and HR, lands $2.1M funding from VC's and angels
Trov, a wealth management tool for people to collect information about their properties and possessions, closes Series B funding
Olapic, a platform for companies to collect images & videos from social networks to display on their websites, raises $5M Series A funding
Spacedeck, a Berlin-based provider of web-based collaboration spaces for individuals and teams, has raised angel funding
Superfish, a visual search startup focused on e-commerce and product searches, has raised $10M funding
Mumbai-based online art marketplace CrudeArea has raised funding from Indian and US angel investors
Bottlenose, a web platform to organize social media streams, has raised $3.6M Series A funding led by ff Venture Capital
panpan, an app to ask questions to people currently located in a specific area, has raised €300k in angel funding
Chirpify, which enables businesses and consumers to buy, sell, donate and pay in-stream on social media, has raised $4M Series A funding
To get regular updates, come follow us on Twitter: https://twitter.com/angel__network or register for our blog at https://www.angelinvestmentnetwork.netwp-login.php?action=register.
Have you managed to raise capital for your company?  We always love to hear from entrepreneurs who manage to get funded.
Or are you looking to raise funding?  Send me a summary of your project at mike@angelinvestmentnetwork.co.uk and we'll try to help.