Here's a roundup of some of the recent seed-stage and angel deals from around the world: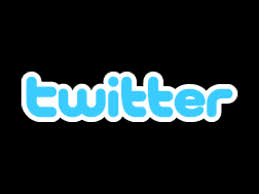 Realty Compass, a Chennai-based property search engine, has raised a round of angel funding
SimplyTapp, a developer of cloud-based mobile payment technology, has raised Series A funding led by Lightspeed Venture Partners
Fluential, a company that delivers advanced voice interaction technologies, completes $2 million Series A funding
DraftKings, where you can play fantasy sports for money on a daily basis (legally), has raised $24M Series B funding
Addwish, a Danish startup offering online wish-list services for consumers and online businesses, has closed $1.8M seed funding
Workplace health and safety start-up SafetyCulture has closed a $3 million seed funding round
UK-based Money Dashboard, a personal money management startup, has received a $4 million investment led by Calculus Capital
CoinJar, a startup that launched a bitcoin wallet with 10,000 registered users in Australia, has secured A$500,000 seed funding
Retty, a restaurant finder that plugs into your social contacts to show you the best restaurants, has cooked up $3.2M Series B funding
Eventifier, a startup that aggregates and then creates archives of social media content from conferences, lands ~$500,000 seed funding
Mouth, an online specialty food retailer which sells local goods from indie food makers, lands $1.5M Series A funding led by Vocap Ventures
Playnery, a development studio for high-end games and cross-platform game engine technology, has closed a Series B round of financing
Catalyze, developers of the innovative compliant cloud-based platform for healthcare, has closed a Series A round of funding
London-based employee relocation platform MOVE Guides has secured $1.8m seed finance led by Notion Capital & New Enterprise Associates
PaxVax, which develops innovative vaccines against infectious diseases in a socially responsible manner, lands $22M Series B financing
Misfit Wearables, maker of Shine, the world's most elegant physical activity monitor, has raised $15.2M Series B funding
iDreamCareer.com, which offers career planning services to students across India, has secured angel funding
Online pet products retailer Paws for Life has closed a $1.5 million Series A funding from Blue Sky Alternative Investments
To get regular updates, come follow us on Twitter: https://twitter.com/angel__network or register for our blog at https://www.angelinvestmentnetwork.netwp-login.php?action=register.
Have you managed to raise capital for your company?  We always love to hear from entrepreneurs who manage to get funded.
Or are you looking to raise funding?  Send me a summary of your project at mike@angelinvestmentnetwork.co.uk and we'll try to help.