Angel Investment News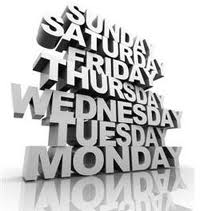 This Week in Venture Capital – An interview with Thomas McInerney, angel investor: https://ow.ly/5XSaK
Keys to Success as a Foreign Startup Investor in China: https://ow.ly/5XSwe
Chart: What's Happening with Angel Investing: https://ow.ly/5XZk8
Entrepreneur Peter Jones talks about schooling, stripy socks and how Dragons' Den changed his life: https://ow.ly/5Yw0C
Business Plans & Pitching
7 Steps to Turn Twitter Into an Effective Market Research Tool: https://ow.ly/60LrN
The new elevator pitch. The trick is to pitch to win the chance to pitch. https://ow.ly/61rdM
Fund Raising
Angel Investors – How To find them: https://ow.ly/5ZBaH
Diana Ransom talks with David Rose, founder of New York Angels, about the best way to raise funding from angel investors: https://ow.ly/5XuZ7
How to Find Small Business Investors: https://ow.ly/5ZB2v
Marketing & Social Media
12 Keys to success in Social Media: https://ow.ly/5XuNW
50 Social Media Stats To Blow Your Mind: https://ow.ly/5Xv55
7 Ways To Promote Your Business Online For Free: https://ow.ly/5XuVs
A social media professional takes a test spin on Google+:https://ow.ly/5Xvi8
Top 5 Things You Can Do Today to Maximize Your LinkedIn Profile: https://ow.ly/5XJqN
The Ultimate Guide to Keyword Research: https://ow.ly/5ZAAw.
Start-Up & Entrepreneurship
50 Inspiring Entrepreneur Startup Quotes: https://ow.ly/5XuI5
8 Questions To Ask Yourself Before Becoming An Entrepreneur: https://ow.ly/5YwJT
10 Blogs Every Young Entrepreneur Should Read: https://ow.ly/5ZAzb
The 10 Hottest Startup Web Tools: https://ow.ly/5ZBMw
Top 10 fatal start-up mistakes: https://ow.ly/61qPZ
How to Price Your Services – Entrepreneur Tips: https://ow.ly/61qSJ
To stay updated, come follow us on Twitter: https://twitter.com/angel__network.
Read anything interesting? Feel free to add links to any articles or resources you'd like to share with the angel community.