Angel Investment News: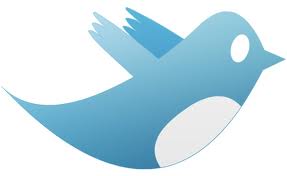 Five great Canadian and US Angels share their vision and field of investment: https://ow.ly/cqx8Q 
Irish Start-Up Schemes for Business Vastly Underused due to a Lack of Awareness: https://ow.ly/cqzbd 
The contrasting views of Brad Feld and Dave Balters on Angel Investing, and how to keep your portfolio grounded: https://ow.ly/cqBNt 
Irish VCs invested €60 million in 2011 – up 43% from 2010: https://ow.ly/cqF9e 
The 50 Best Angel Investors In Silicon Valley from Business Insider: https://ow.ly/cskH3
Philadelphia-area firms get $58M in venture funding in the last quarter: https://ow.ly/ctYCQ
PayPal co-founder Peter Thiel makes first Aussie start-up investment, leading a $1.2 million investment in ScriptRock: https://ow.ly/ctYRx
Gary Vaynerchuck on Angel Investing: https://ow.ly/cuLty
All $12M in 2012 Minnesota Angel Tax Credits have already been allocated: https://ow.ly/cxpRR
Business Plans & Pitching:
Fund Raising:
Marketing & Social Media:
Infographic – 5 Insights into Global Social Media in 2012: https://ow.ly/csiML
7 Tips for Creating a Social Media Plan for Your Business: https://ow.ly/cu1AB . How's your social media plan working out?
Testing the Impact of Your Social Media Posting on Search Engine Results:  https://ow.ly/cu1Oi 
Start-Up & Entrepreneurship:
To stay updated, come follow us on Twitter: https://twitter.com/angel__network or egister for our blog at https://www.angelinvestmentnetwork.netwp-login.php?action=register.
Read anything interesting? Feel free to add links to any articles or resources you'd like to share with the angel community.
Or are you looking to raise funding?  Send me a summary of your project at mike@angelinvestmentnetwork.co.uk and we'll try to help.