In the past, it was more difficult to find angel investors because most deals were regional.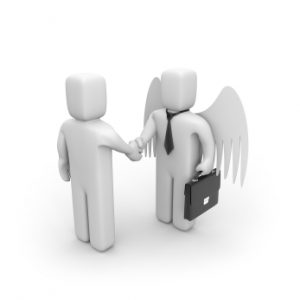 However, now that it is so much cheaper and easier to communicate nationally and internationally, angels are starting to look at investment opportunities further afield.  It's also much easier for angels to find investment opportunities outside their own area thanks to the Internet, incubators, demo days, and blogs that cover the scene. The most important question for entrepreneurs looking for funding is "how and where can I find these investors?".
Angel Associations and Networks
Most countries have a national association for angel investment groups (e.g. The US has the Angel Capital Association (https://www.angelcapitalassociation.org/) and the UK has the British Business Angels Association. The World Business Association lists some of them and you'll be able to find more by searching the web.  Most of these organisations will be able to give you a list of angel networks, and maybe even someone to contact about your funding request.
LinkedIn
Through Linkedin you can even do targeted searches for angel investors (by name, keyword, region etc).  For example, Reid Hoffman (unsurprisingly since he's the founder), Esther Dyson and Peter Thiel to name a few, are all members of Linkedin. However, as most angels and angel groups receive masses of messages daily, they probably don't reply to everyone. Also, a lot of angels and angel groups don't like receiving unsolicited emails through social media platforms and this tactic could be seen as the social media equivalent of "cold calling". I'd suggest joining one of the many LinkedIn groups that focus on angel investing.  You can post an outline your investment opportunity and people can get in touch with you for more details if they like the look of it.
Twitter
It's no great surprise that angel investors also use Twitter.  For example, Ron Conway, Chris Sacca and Jeff Clavier are all big Tweeters. Twitter offers a great channel to share information about your venture and to generate buzz. The aim is to get yourself noticed and build a brand that investors believe in and are interested in.
Websites
There are a few websites (like our very own!) that allow investors the opportunity to look at startups that need capital. These sites are probably the most targeted way to find funding, as your executive summary is promoted to hundreds of business angels at once.  You also don't have to worry about sending unsolicited messages, as all the investor members on these networks are actively looking for investment opportunities.  Most of these sites have a national focus, but Angel Investment Network has 25,000 investors and 30 networks worldwide, so you can find angels from around the world.  At the top right corner of www.angelinvestmentnetwork.net, you'll find a drop-down list with all our sites so you can find the one closest to you.
Incubators
Incubators and startup accelerators are becoming increasingly popular as a source of early-stage funding. Some examples include Techstars, 500 Startups and Y Combinator – the latter has funded over 300 startups since 2005. A further benefit is that they'll also provide valuable advice, support and resources to drive your business forward.
I'd love to hear from anyone who has managed to raise capital.  How did you do it?