You've got the perfect product, you're ready to go live with it, but there's one key factor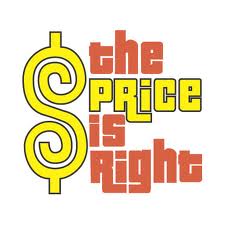 you need to consider – are your pricing yourself out of the market? Time to consider the pros and cons of dynamic pricing techniques…
Dynamic what?
Dynamic pricing is also referred to as third-degree price discrimination or time-based pricing. It's used when you have two or more sub-divisions of customers with different requirements. Dynamic pricing allows you to select what type of price you charge, depending on which audience is viewing your product page.
There are some ethical debates surrounding the principles of dynamic pricing, but it is a method that has been used by countless companies and, if used correctly, can increase your company profits considerably.
There are two primary types of dynamic pricing, one that is used for limited supply situations, and one where supply is unlimited. Drop-shipping falls into this secondary category, but is becoming increasingly unpopular amongst customers and if they find that you are drop-shipping from a third party they can quickly become ex-customers!
Dynamic pricing harks back to the basic economic equation of supply and demand. The more limited the supply of a product, the more demand increases and consequently, the higher the price. The more plentiful a product the lower the cost, as profit will be based on the number of units sold, not the value of each individual unit.
How are the big boys doing it?
Major online retailers such as Amazon are also using a few additional tricks to make dynamic pricing work for them. Ever wondered how Amazon comes up with your 'Recommended' list? It's all down to some very clever algorithms that collect data on your browsing history and how you travel around the site. But delete those cookies that they insert into your operating system and you'll see a change in the prices of items you've been watching.
Allowing Amazon to access your browsing history shows a level of customer loyalty that is rewarded with a certain set of pricing values, whereas clearing your cache indicates that you're less inclined to be swayed by their tactics and therefore are subject to a different set of values. Harsh? Yes. But that's dynamic pricing strategies for you.
How should I be doing it?
As an Internet business, you have access to a wealth of data-mining techniques that will tell you about your customer base, how they interact with your business and their personal preferences. You can use click loggers, statistics generators and a wide range of data gathering software that allows you to apply dynamic pricing principles to your own business. A good accounting software package will also be able to help you use your projections and actual monthly profits to see what pricing strategy will benefit your business in the long term.
But a degree of self-control has to be a part of your strategy, and you must never be in a position where you can be accused of employing unfair pricing strategies (as Amazon found themselves in 2000). While savvy customers will expect to be manipulated to a certain degree when it comes to online pricing strategies, make it too obvious or too blatant and you will quickly earn yourself a reputation for price 'fixing' rather than manipulation.
This was a guest post by Carlo Pandian,is a freelance blogger and online tutorial writer on Intuit accounting software. He loves sharing business tips with entrepreneurs and speaking at conferences on how Internet can boost the revenue of start-ups.