I want to start by clarifying two things. Firstly that I am a big fan of donation-based crowdfunding, where people can donate money to creative or social projects that they're interested in and want to support.  And secondly that I think crowdfunding sites are a very valuable tool for start-ups as they offer an additional route to raising capital (and maybe more accessible for those who aren't connected to angels or VC's). However, from my experience in angel investing, I see some big issues for investors who choose to use crowdfunding sites.
1) Lack of Experience
A report written by Robert E. Wiltbank, Ph.D (Associate Professor of Strategy & Entrepreneurship at Willamette University, Oregon), showed that angel investors with entrepreneurial expertise outperformed those without it, especially in earlier-stage opportunities (see figure 2 below taken from the report).  The same study also showed that angels who invested in opportunities where they have specific industry expertise failed significantly less (see figure 3 below). Since crowdfunding is open to the general public, many of the investors will be inexperienced without entrepreneurial or industry expertise, which means their chances of making a good return on investment would be significantly reduced.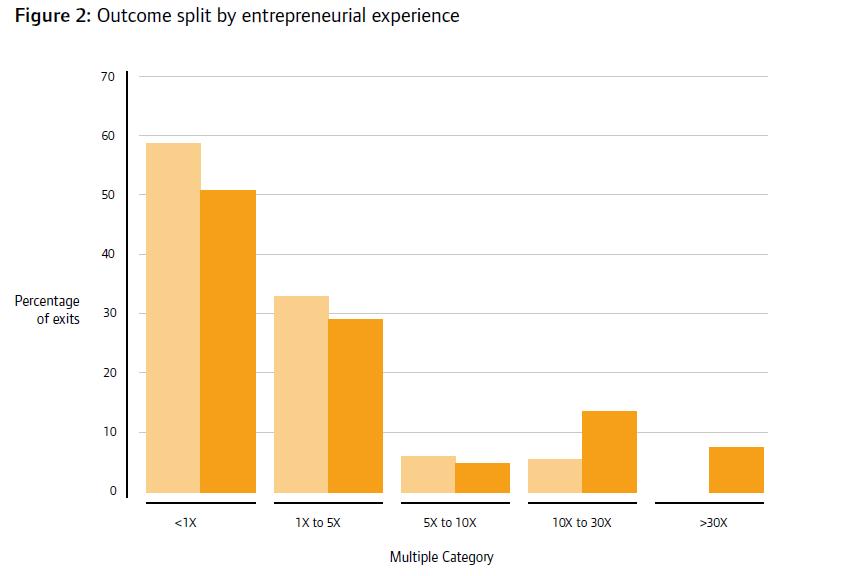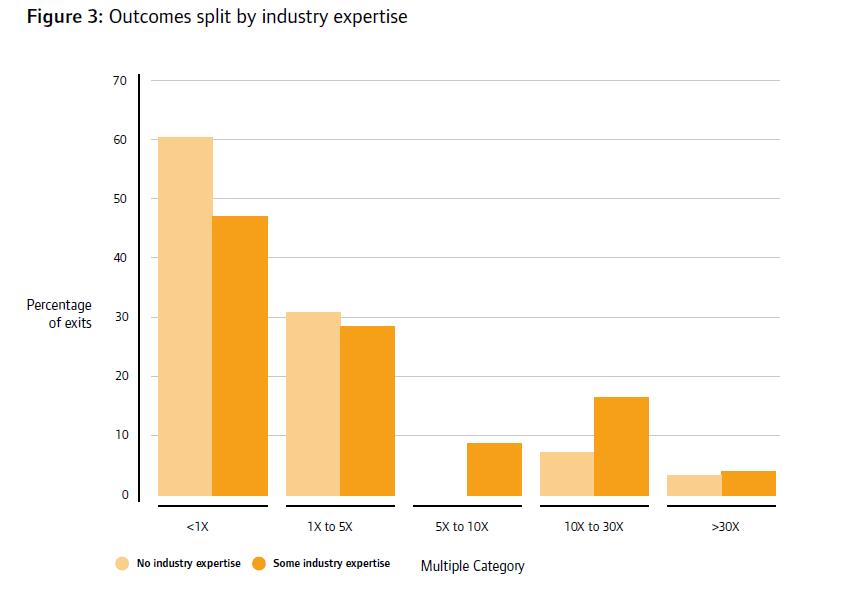 2) No Due Diligence
Formal venture capital investors regularly spend hundreds of hours evaluating potential investments before making a commitment. It has been proved that even a relatively small amount of due diligence can help avoid failure. Crowdfunding investors are expected to make their final decision based on reviewing whatever documentation is available online, maybe asking a few questions by email and having no face-to-face interaction with the team at all. In short, I feel the inability for investors to do proper due diligence is a recipe for disaster.
3) No Investor Involvement
One of the main advantages of traditional equity funding is that the company gets the benefit of the angel's or VC's experience, contacts and expertise. Research has shown that, where investors become involved in businesses in which they invest at a strategic level, leads to significantly better final results.  However, this obviously isn't possible with crowdfunding, as most crowdfunding sites stipulate that the investors must remain silent partners.  Also, no founder in their right mind would want a crowd of hundreds of investors breathing down their neck.
4) Bad Dealflow
I think most entrepreneurs revert to crowdfunding as a plan B after they don't manage to raise funding from angel investors or venture capitalists. Why would anyone want the hassle of hundreds of silent shareholders who add no strategic value when they could have a small group of investors who will use their experience, expertise and contacts to help drive the business forward? Surely that means that a lot of the companies on crowdfunding sites are the deals that have already been turned down by angels, which means you're basically investing in angel investors' leftovers?
Entrepreneurship and start-up creation are critical to any country's economic development, so I think it's great that entrepreneurs have a new way to raise funding.  On the flipside, my main concern is that if you apply the same stats from angel investing to crowdfunding, the investor returns are going to be worryingly low.
What's your view?  Have you (or someone you know) had any problems investing through crowdfunding sites? Or on a more positive note have you invested in a crowdfunded company that has gone on to become a success?