Angel Investment Network has been helping entrepreneurs meet investors for fourteen years now. The community is nearing 1 million users and more and more people are successfully raising money and meeting useful partners through our platform.
Pat on the back for us, right?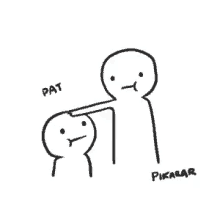 Well, we're not happy.
We think we've been lazy. We believe we can do far more to support entrepreneurs in achieving their ambitions. In this sense, the platform has a long way to go.
What more are we doing to help?
We are entrepreneurs and our job has been to help entrepreneurs for the last decade and a half. So, we feel pretty well-qualified to know what support entrepreneurs need most. Beyond just meeting investors. And we know that we've not been providing everything!
So, we spent the last year reaching out to some of the most highly-reputed companies in their spaces. These companies provide specialised tools and services to help people like you grow their companies.
We have now partnered up with the best of them to bring you our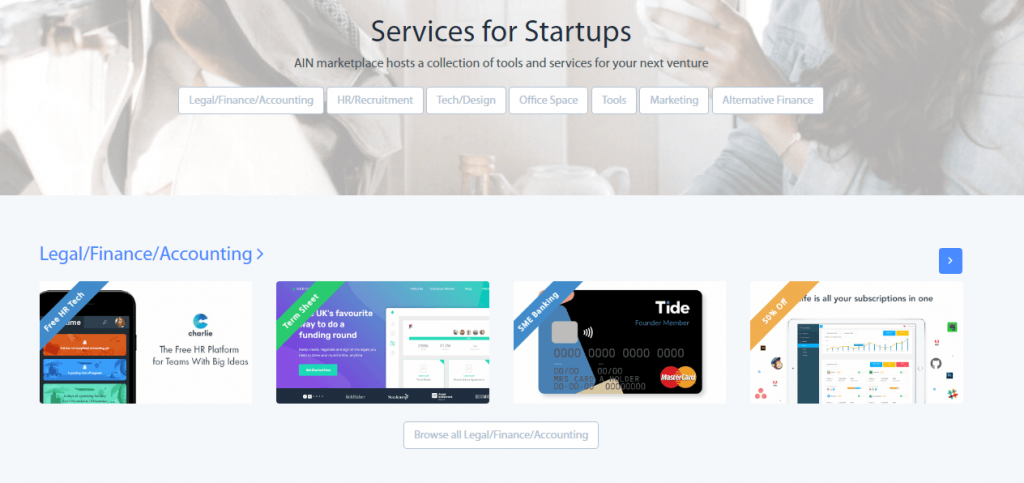 !
You can now get expert help with:
– Legal/Finance/Accounting
– HR/Recruitment
– Design & Development
– Office Space
– Marketing
– Alternative Finance
From companies like:
SeedLegals – Easily complete all the legals for your funding round online in a fraction of the time, paper-free
Fanbytes – Advertise through SnapChat
SnapHR – Developer hiring
Kandidate – Non-technical hiring
Jobbio – Careers marketplace & talent matching
Hubble – Office space
Tide – Modern business banking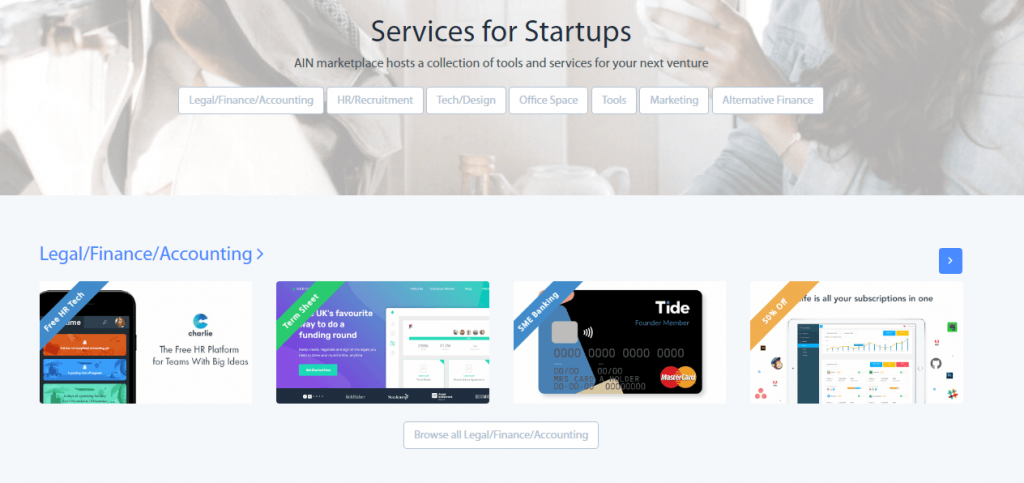 There is also a host of useful tools to ramp up your entrepreneurial efficiency.
This marketplace is open to all, not just members of Angel Investment Network so feel free to share with anyone you think would find it useful.
If you would like to see a service added, let us know and we'll get our Partnerships team on the case!
Enjoy!