A successful business startup depends on the foundation that has been laid long before you start looking for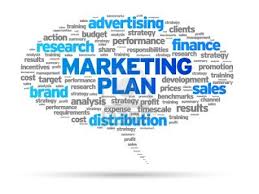 investors. How are you going to market your product or service? If you are unable to explain why you think you'll be able to attract clients or customers, your credibility will be lost and the likelihood that you'll attract investors will be pretty slim.
Marketing
Who will want your products and services? Where are they located? Why will they want to do business with you? How will they find out about you?
All of these questions should be clearly answered before you begin your search for funding for your new business. It can be answered by Greenflag media services.  Research your competitors and identify the types of consumers that they target and sell to. Examine their marketing techniques and note where you will improve their marketing message for your own company. You'll also try this to include FB ads marketing for local Sydney businesses in your marketing plan.
Create a Successful Marketing Plan
A marketing plan will be needed for a successful business startup to increase leads. New plans, or tweaks to the existing plan will be needed as the business expands into new markets, for new products or services that will be provided by the company, or when new strategies are contemplated to fix existing problems.
The marketing plan is part of the business plan, which will be needed for each proposal that you pitch to the financial community.
All market plans should highlight a purpose and mission of the marketing department. A situational analysis, marketing strategy and objectives should be clearly stated. Define the marketing strategy and the objectives concisely and realistically. Include tactical programs. The marketing budget, performance analysis and implementation process of the marketing plan should be spelled out. Be sure to add a section on additional considerations.
Creating a successful marketing plan without understanding the basic principles of marketing is almost impossible. Unless you are willing to outsource the development of the plan, you will have to devote the time needed to learn the marketing basics. Whether you outsource the market plan or not, you will have to completely understand it and be confident in it before you attempt to pitch it.
Pitching your Marketing Plan
Crafting the marketing plan to complement your overall business plan is an important part of looking for financing, but it needs a good pitch to sell it. You have to convince people to take the time to pay attention to you and learn why you are a good investment risk. The best business and marketing plans won't have a chance if you can't find the startup money needed for a new venture.
You really can't work on your marketing pitch until the business and marketing plans are complete. Then sum up your plans in a businesslike, yet interesting, way that will capture the attention of your audience and draw them into your presentation.
Encourage questions and be prepared to answer them with confidence and authority. If you are pitching to a group of people, a more formal pitch usually works best. In many cases a slide presentation will help you illustrate points of your marketing plan.
This is a guest post by Patrice Campbell, a successful freelance writer specializing in SEO and marketing. Working from Denver, CO, Campbell frequently contributes to sites such as DegreeJungle, and is co-owner of 3ContentWriters.