We're all used to reading about every detail of celebrities private lives in the newspapers – who they're dating, what they're wearing, how much weight they've put on, how much weight they've lost, whether they're getting married, whether they're getting divorced, whether they're getting re-married or anything else that will fill inches on the gossip pages.  But now a group of celebs are making the headlines for a very different reason, because they're trying their hand as angel investors and investing in start-ups.
Perhaps the most prolific over the last couple of years has been Ashton Kutcher.  In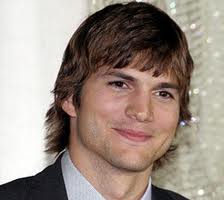 between his high profile divorce from Demi Moore, the model-turned-actor (and now model-turned-actor-turned-investor) has been busy backing a number of early-stage tech companies. Just last week he invested in Dwolla, which lets users transfer money or pay for items through their smartphones, or online for 25 cents a transaction. Impressively,  he seems to have a pretty good eye for it too and has backed some of the most talked-about Internet start-ups in recent years, including Foursquare, the mobile social network; Path, a photo-sharing application; Skype, which lets you make free calls over the internet; and AirBnB, a global marketplace of accommodation offered by locals. David Lee, co-founder of SV Angel, an early-stage investment firm in Silicon Valley, went so far as to describe Kutcher as "one of the most insightful investors I've worked with".
On top of financial backing, Kutcher also brings huge marketing clout to the table.  He currently has over 10 million followers on Twitter and 12 million fans on Facebook, which is a pretty good way to create hype around a company, especially considering it doesn't cost anything. Kutcher even took advantage of his new role on 'Two And A Half Men' to subtly show off some of his business interests. In one scene on the show, he was shown using a laptop computer covered with stickers from several of the companies he'd invested in (including GroupMe, Foursquare, Chegg, Flipboard and Hipmunk).
Justin Timberlake is another high-profile celeb who has also decided to become an angel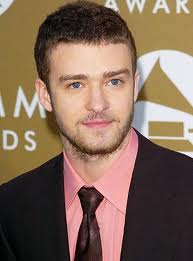 investor. In 2010 he played tech-savvy entrepreneur Sean Parker in the film 'The Social Network', and he also launched his career as an angel investor in the same year when he put money into photo-sharing service Stipple and music education start-up Miso Media. Then last summer, he acquired a stake in the ailing social network MySpace and days later invested in Dekko, an augmented reality platform.
Pop star Lady Gaga has poured some of her wealth into music-sharing service Turntable.fm and Backplane, a social start-up geared toward celebrities. Justin Bieber has put some money into PhoneGuard, a smartphone app which blocks texting when a phone is travelling faster than 10mph. Even Bieber's girlfriend, Selena Gomez, has got in on the act by investing in Postcard on the Run, which allows users to instantly create and mail real photo postcards directly from your Android phone. Last year Leonardo DiCaprio led a $4 million seed round in real-time visual media platform Mobli and joined the company's board of advisers.
Other celebs involved in the world of tech start-ups either as investor or founder include Ellen DeGeneres, Stephen Fry, Lance Armstrong, Dr. Dre, Will Ferrell, Kim Kardashian, Kanye West and M.C. Hammer. U2 frontman Bono took things a step further when he cofounded his own private equity firm Elevation Partners in 2004.
The growing list of celebrities who are also start-up investors (or 'celebstors' as I like to call them) can only be a good thing for the start-up community.  Not only are they helping get start-ups off the ground with their financial backing and exposure but they're also raising awareness of angel investing among the general public, which is great for the economy. Let's hope it's a trend that carries on.